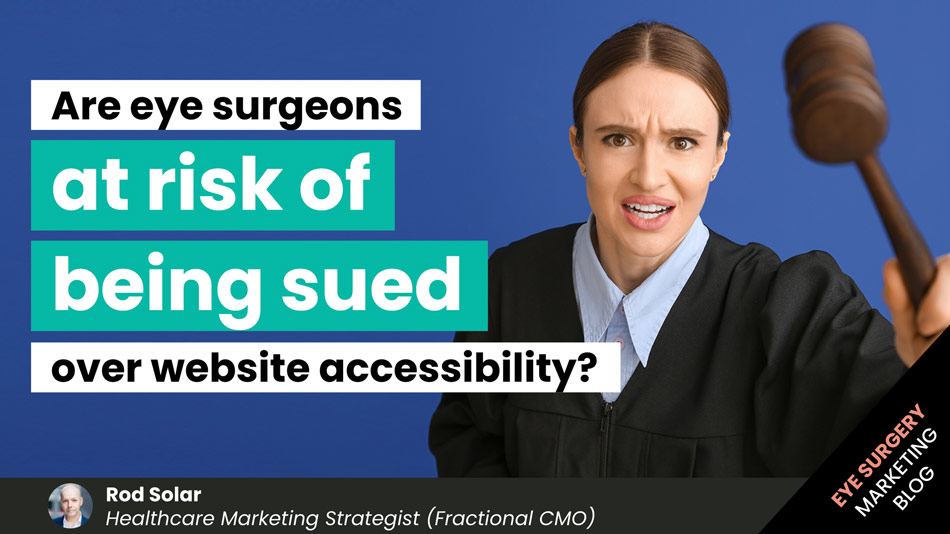 Website accessibility – Are eye surgeons at risk of being sued?
The US is one of the most developed countries in terms of accessibility, but it still has its problems. US doctors and surgeons have seen a significant uptick of lawsuits against them for not making their websites accessible to people with disabilities.
Look at this chart tracking over 11,000 lawsuits related to ADA (American Disabilities Act) related claims since 2014. The chart includes all businesses, including medical clinics offering plastic surgery, orthopaedics, dermatology, and ophthalmology. As you can see, the trend is growing.
1
https://userway.org/
What starts in the US often works its way across the world, so in this post, I'd like to address the importance of making your website accessible.
Disclaimer: I'm not a lawyer and this post does not offer legal advice. If you have concerns about website accessibility, I advise, above all, to consult a legal professional familiar with the laws in your jurisdiction. We can, however, help you improve your website accessibility.
You may be wondering, why would this apply to websites?
We live in an increasingly digital world, so it's important for websites to be accessible and understandable.
Legal professionals suggest that If a visitor uses your website to weigh their choices regarding which doctor to see, it's fair game.
Furthermore, because standards in healthcare tend to be higher than in other industries and surgeons tend to have cash, plaintiff counsel may see you as easy prey.
The pandemic has had a significant effect on the public's move to online shopping. People are using the web for everything these days, so it's becoming necessary that digital spaces need to be as accessible as physical brick-and-mortar spaces.
Thus, it's now time to seriously consider making your website accessible, especially when you consider the hassle and risk of reputational fallout and financial losses arising from a legal claim.
Etna Interactive in association with KarenZupko & Associates, Medical Risk Institute, and Medical Justice published an excellent webinar on the topic that goes into significantly more detail than I go into in this post.
For your convenience, however, I've summarised the key points below the video.
Make your website accessible for everyone
Accessible websites generally deliver a better user experience, enjoy better SEO results, and have a more positive effect on your bottom line.
Making your website accessible is the right thing to do, and it's legally responsible too.
The technical benchmark for web content accessibility is the WCAG Version 2.0 Level AA. These guidelines relate to many requirements (we counted 111 for Guideline 1.1 alone). With so many needs to comply with, most websites don't. Most legal claims will reference these guidelines when evaluating claims.
With the increased acceptance of WCAG 2.1 AA, there are now 12 additional success criteria above 2.0. The advice is there for everyone to see, and ignorance of the law is not a plausible defence.
A 2020 study found that 98.1% of homepages had at least one WCAG 2 failure on their homepage alone.
If you'd like to check your website's accessibility score, I refer you to SiteImprover's free tester.
To address some of the issues that free tester signals and conform to the substantial WCAG checklist, you have two choices:
You can hire someone to redesign your whole website to comply with the WCAG Guidelines (which carries significant expense)
Or you can use a stop-gap approach with an accessibility overlay (I recommend one brand below).
Starting with accessibility overlays
Overlays have many benefits. For example, they are relatively inexpensive. They are fast to install. Some offer AI-guided hints that will alert you when you do something on your site that fails to meet guidelines.
Before going much further on the subject of website accessibility overlays, I thought I'd demonstrate one we installed on a customer's site in the US, at their request.
Deploying not only addresses the majority of the accessibility issues on your website, but an overlay also demonstrates that you have taken steps to conform to guidelines, sitewhich a court may look on favourably in the event of a claim.
Coupled with a well-written accessibility statement that offers anyone the opportunity to reach out to you to seek resolution to a complaint, these efforts demonstrate you take accessibility seriously.
Sounds great, doesn't it? However, overlays won't do everything, so you should consider what overlays don't do so you can address their limitations. The limitations are not impossible, but you need to be conscious of them.
For example, they won't add close captioning to self-hosted videos. For the record, you shouldn't be self-hosting video anyway, and instead, use Youtube, which most often will take care of captioning for you (however, you must still check that the captioning is working). They also don't convert the text in images or PDFs into machine-readable text. So, you may still need to add alt text to descriptive photos or images and avoid using scanned PDF documents that aren't readable by web browsers.
Furthermore, some disability overlays can slow websites down. As regular readers of this blog, know that slow speed kills when it comes to website conversions.
Lastly, it's important to note that overlays do not stop lawsuits from happening. The Usablenet blog found that "around 100 companies received lawsuits after investing in overlay widgets" and that "some lawsuits even listed widget features as a burden"
2https://blog.usablenet.com/web-accessibility-lawsuits-whats-new-in-2020 Due to the threat of mounting legal costs to defend a lawsuit, most defendants settle these claims out of court.
Nevertheless, overlay software is an excellent place to start down the path of making your site accessible. It will take care of many issues for you.
An overlay may take a web development agency less than a few hours to install, configure, test and deploy. We recommend one brand that we've seen great results with – AccessiBe – which costs about $500 a year for websites under 1000 pages.
Overlays are a start, but there's more to consider
Once you've deployed an overlay, you can continue with manual actions. However, the costs can be high (think five figures for auditing, certification, and coding changes to conform to accessibility guidelines alone).
Furthermore, remaining conformant is an ongoing commitment (assuming you make any changes to your website in the future).
Suppose I had to choose the key target areas. In that case, I'd ensure that you have
Keyboard navigable navigation
Image ALT text that software can read aloud
Video and audio caption
Scanned PDFs that are machine-readable
Crucially if you're designing a website or redesigning yours, insist that your web developer uses a WCAG 2.1 compliant and ready WordPress theme.
Years ago, we chose AVADA as a house WordPress theme in which we build all of our websites. The good news for our customers is that AVADA features will not break WCAG rules at all.
3https://theme-fusion.com/documentation/avada/avada-for-developers/wcag-2-1-aa-accessibility-and-avada/ The AVADA website builder is 100% compliant and ready.
With that said, colour schemes and the content setup remains up to the user/designer to maintain the site for accessibility. Some of these choices can be mitigated by overlays while others will need to be part of your web content management protocols.
Don't wait to choose which website accessibility option is right for you
Begin a serious conversation with your digital marketing agency partner about making your website accessible. What steps have they taken to maximise accessibility? Does your site need an overlay? What protocols do your designer and you have in place to ensure accessibility isn't just a project, but a long-term commitment? Are they aware of the requirements advised in the WACG? Are they familiar with the requirements noted in the European Accessibility Act or the UK Equality Act?
While the UK hasn't yet seen claims, lawyers in the US have described the situation as a "tsunami of ADA litigation". Beyond complying with the law, there is a convincing business case for website accessibility. 14.1 million disabled people live in the UK alone. Why lose out on sales from them with a website that doesn't meet the standards they need to use it?
As of now, no organisations have been successfully taken to court under the UK Equality Act 2010. Several discrimination cases against non-compliant websites have been brought forward by the Royal National Institute of Blind People (RNIB) and settled out of court.
Usablenet suggests, "the best and most important action a company can take is to establish an accessibility plan, commit to it with resources and start on the path to digital inclusion for all. If you are overwhelmed, the right accessibility partner can guide you."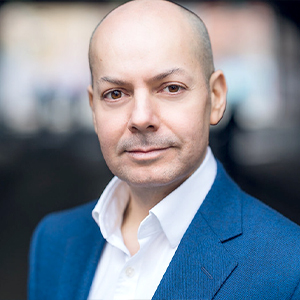 Rod Solar
Founder & Fractional CMO
Rod co-founded LiveseySolar and acts as a Fractional CMO for our customers. He's on a mission to help transform the lives of 10,000 people through vision correction surgery by 2024. To achieve that, he inspires his customers to make confident decisions that will help 50,000 people take the first step towards vision correction.
Meet our Founders
We're passionate about helping leaders of high-quality, growth-minded practice owners double their practice revenue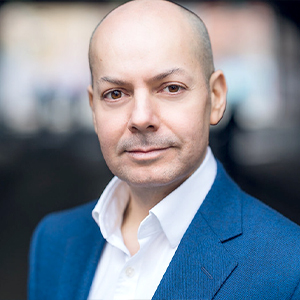 Rod Solar
Founder & Fractional CMO
Rod co-founded LiveseySolar and acts as a Fractional CMO for our customers. He's on a mission to help transform the lives of 10,000 people with vision correction surgery by 2024. To achieve that, he inspires his customers to make confident decisions that will help 50,000 people take the first step towards vision correction.
LiveseySolar completely transformed the way we were approaching this… We've gone from having just the dream of having a practice to having a practice up and running with people making inquiries and booking for procedures… It's extremely pleasing. We feel lucky we connected with LiveseySolar.
— Dr Matthew Russell, MBChB, FRANZCO, specialist ophthalmic surgeon and founder of VSON and OKKO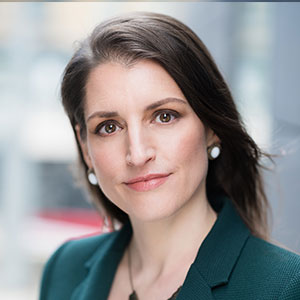 Laura Livesey
Founder & CEO
Laura Livesey is the co-founder & CEO of LiveseySolar. She has developed powerful refractive surgery marketing systems that increase patient volumes and profits for doctors, clinics, and hospitals, since 1997.
Rod and Laura know as much about marketing surgery to patients as I know about performing it. They are an expert in the field of laser eye surgery marketing. They know this industry inside out. I believe that they could help many companies in a variety of areas including marketing materials, sales training and marketing support for doctors.
— Prof. Dan Reinstein, MD MA FRSC DABO, founder of the London Vision Clinic, UK