Choosing a healthcare telephone sales trainer
(Note: This post is a Part 3 of Mr. Darnay and Mr. Carton's adventures in healthcare practice development. You can also read about how telephone training increases your income and increases your net earnings in earlier posts)
Mr. Darnay had faced the unpleasant fact that he needed more appointments if he was to stop the bleeding.
Just like anyone looking for just about anything these days, he went to Google. After typing in "telephone training" he found about 192,000,000 results. And, like most searchers, he clicked on the first few results.
Generally, he found the options to be either
too much effort or time required to do it himself
too generic – not focused or applicable enough to healthcare
too salesy – not suitable for a healthcare practice
First, he found some generic information on telephone skills that he could print out and share with his staff. He didn't have the time to do this himself, so he moved on. Next, he found a training company website that offered a one-day course in telephone skills. While the website looked professional, the training was too generic and seemed to be aimed at call centre employees. Healthcare training needs a more personalised, sensitive and targeted approach than what was used in most call centres, he thought. Then he found a provider that focused on cold-calling – this was much too salesy.
Narrowing his search, he searched for "healthcare telephone trainer" and found LiveseySolar, a healthcare telephone training specialist at the top of the list.
Well, they know how to rank high in search engines at least, he thought, and it looks pretty relevant to what I'm looking for.
He clicked the link to learn more about their offerings. On the site he found a checklist on how to choose a training provider. This may be useful, the thought…
Choosing a telephone sales trainer for your private practice, clinic, or hospital – Top 10 questions to ask before you buy
Does the training company know about your business? What is their experience in healthcare? Do they appreciate the challenges and constraints your staff might face?
Ask the training company to see their client list. While they needn't be exclusively devoted to healthcare, they should have experience in the area you work in. You want them to have worked with businesses that are similar to yours – in size, market, and ambition. They needn't have a super-speciality in your specific line of work (that likely isn't possible to find), but they should be able to speak confidently about the kinds of challenges and constraints experienced in private practices, clinics and hospitals like yours.
What the track record of the company? What is their reputation? What do their clients say about them?
Ask for references. Most reputable companies will be able to share both testimonials and case studies with you. They should also be happy to refer you to clients that you can call and ask direct questions. You can also review their client list and call them, although it's always polite to get permission (you wouldn't want to receive weekly calls asking you to provide a reference for every vendor you've worked with would you? The training company's clients don't like this either)
Who will actually perform the training? Is this delegated to a junior trainer? Does the trainer equal the company in terms of experience and expertise?
The training company is only as good as the trainer they send. Ask to speak to the trainer so you can get a feel for who this person is. It goes without saying you need to evaluate the trainer's knowledge and skills, not just the company's. When speaking to the trainer, ask yourself how your staff might relate to this trainer. If you learn something from him or her, they probably will to.
What exactly are you purchasing?
Most companies offer 1 to 2 day training workshops in telephone sales training. What's covered in that time? What's the agenda? Is there time for hands-on practice (there should be)? What kind of materials will participants receive?
What's the quality of the materials?
Are they written in terms consistent with your industry? Does a version exist that is specific to your industry? Do the examples match the situations your employees face?
Do you know how much you're paying?
What is the absolute bottom line without any hidden costs, for example, trainer's travel or supplemental material that isn't included in the cost.
Do you believe the training company knows enough about your situation to recommend the training program that you're considering?
Why? What makes you think that? A suitable training company will be able to appreciate the different approaches involved in converting more appointments from callers versus converting more patients or clients from appointments. These two hurdles are very different and they require very different approaches. Also, training doesn't solve every problem – for example training will help you generate more enquiries, and only sometimes will it enable you to generate more referrals.
How consistent are the objectives of the training program with the needs of your organisation?
Select courses that offer clear learning objectives that align with what you're trying to achieve. Customer service skills training won't necessarily help increase conversion rates. Conventional sales skills training is not always appropriate for certain types of employees.
Is the program rich in content?
Is it based on adult learning principles? Is it interesting and engaging? Does it offer a unique perspective? You'll be able to learn quite a bit from reading participant reviews.
How well does the training match your organisation's culture?
How will your typical participants see the training? Will they find it relevant to their day to day jobs? Is your staff open to learning new skills? If you suspect that you're staff may be somewhat resistant, speak to the trainer about how they've dealt with difficult situations in the past.
Mr. Darnay reviewed the list in great detail. He followed the links and did his due diligence. Finally, he decided to give LiveseySolar a call.
Meet our Founders
We're passionate about helping leaders of high-quality, growth-minded practice owners double their practice revenue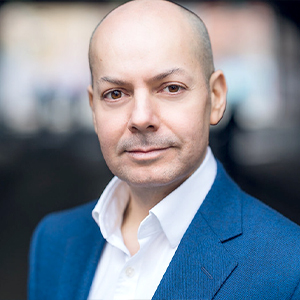 Rod Solar
Founder & Fractional CMO
Rod co-founded LiveseySolar and acts as a Fractional CMO for our customers. He's on a mission to help transform the lives of 10,000 people with vision correction surgery by 2024. To achieve that, he inspires his customers to make confident decisions that will help 50,000 people take the first step towards vision correction.
LiveseySolar completely transformed the way we were approaching this… We've gone from having just the dream of having a practice to having a practice up and running with people making inquiries and booking for procedures… It's extremely pleasing. We feel lucky we connected with LiveseySolar.
— Dr Matthew Russell, MBChB, FRANZCO, specialist ophthalmic surgeon and founder of VSON and OKKO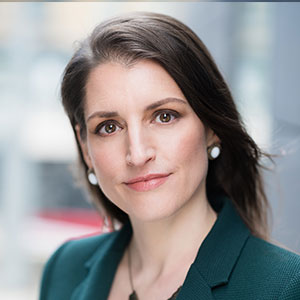 Laura Livesey
Founder & CEO
Laura Livesey is the co-founder & CEO of LiveseySolar. She has developed powerful refractive surgery marketing systems that increase patient volumes and profits for doctors, clinics, and hospitals, since 1997.
Rod and Laura know as much about marketing surgery to patients as I know about performing it. They are an expert in the field of laser eye surgery marketing. They know this industry inside out. I believe that they could help many companies in a variety of areas including marketing materials, sales training and marketing support for doctors.
— Prof. Dan Reinstein, MD MA FRSC DABO, founder of the London Vision Clinic, UK