37th Congress ESCRS 2019 Review: Maximising Profits in Paris
The Sunday session – Building A Patient-Centric Ophthalmic Practice That Maximises Profits
The European Society of Cataract and Refractive Surgeons (ESCRS) held their 37th Congress at the Paris Expo at Porte de Versaille, for what was the largest ophthalmology exhibition in Europe.
Thousands of surgeons from all over the world, alongside hundreds of companies, came together at the new, state-of-the-art facility for five days of stimulating discussion and debate in the heart of Paris.
With over 120 instructional courses to choose from throughout the event, attendees were spoilt for choice. However, those who headed over to Sunday's Practice Management Masterclass would not have been disappointed with what was a highly interactive and didactic workshop-based course led by Amanda Carones, Founder and CEO of Eligite SRL, and Mike Malley, President and Founder of CRM Group.
In the session devoted to 'Building A Patient-Centric Ophthalmic Practice That Maximises Profits", Carones and Malley challenged surgeons to assess their effectiveness in various aspects of their clinics. This included physician time management; practice profit margins; patient education processes; premium services planning; staff conversion training; practice culture commitment; exit-strategy evaluation; staff incentive strategies; maximising surgeon production; and costs controls.
Practice pain points
Malley began the session with a question for the audience: "What factor most interferes with your success?"
Attendees answered:
Waiting times
The right people in the right positions
Expenses for acquiring new technologies
Form completion
Click funnel conversion
Appointment scheduling
Generating an online review
The experts helped to address these pain points with what they referred to as the "ophthalmic holy grail" best summarised with a quote by Amazon founder, Jeff Bezos: "When you reduce friction and make something easy, people do more of it."
Drive revenues
Carones then went on to discuss the most effective way of driving revenues by converting more patients to premium procedures and adjusting the practice flow.
She said: "Stop penalising premium patients who come in willing to spend their money as this causes patients to lose confidence in the surgeon."
Understand the value of your time
Pushing patient care to the lowest provider level was another key takeaway from the session.
Malley explained: "As reimbursement continues to drop – and the shortage of ophthalmologists continues to rise – it is imperative for surgeons to understand the value of their time and how it relates to the bottom line. By pushing care to the lowest provider level, surgeons can maximise their time seeing the right kind of patients in the clinic, and spending the rest of their time in the OR!"
Best patient-centric approach
The session ended with a summary of the 'best patient-centric approach' and alluded to the "hyper-sensitivity of patients". A famous quote by Maya Angelou, expressed this point: "people will forget what you said, people will forget what you did, but people will never forget how you made them feel."
Malley urged practice managers to pay closer attention to their clinics from the patient's perspective, to ensure all staff are aware of their contribution and role in the care of the patient, to involve the patient's family when necessary and to respect the patients' viewpoint – especially with regard to cultural differences.
The Monday session – Challenges and Opportunities for the 21st-Century Practice
Those who visited room West 8 on Monday had the chance to interact with ten industry experts who each took to the stage to present: 'Challenges and Opportunities for the 21st-Century Practice', moderated by Rod Solar, Director of Practice Development at LiveseySolar.
Next-generation marketing
First up was Tamara Evans, Vice-President of Marketing at Ceatus Media Group, discussing the subject of next-generation marketing.
She said: "Millennials now outnumber baby boomers. 90% of millennials routinely research products online and are more likely to apply shopping habits associated with online retail to their health care decision-making."
David Evans, Chief Executive Officer, Ceatus Media Group, reinforced the importance of cutting-edge marketing, demonstrating the very best practices to increase a website's online visibility and make it easier for prospective patients to access both surgeon and procedure information.
He said: "You've got to be mobile-friendly. Sixty-five per cent of online users search using their phone. If you want to be a good resource, your mobile site needs to be easy to navigate."
After discussing other digital touchpoints such as website development, social media and reviews, Evans ended his presentation with: "The number one takeaway here is 'what's in it for me?' No one wants a procedure or surgery. They want the lifestyle change – they want to be inspired."
Interview with Arthur Cummings, Consultant Eye Surgeon and Medical Director, Wellington Eye Clinic, Dublin at ESCRS 2019
Ask the experts
After lunch, delegates reconvened to have their most pressing questions answered. The 'Ask the Experts' session was led by the panel that included Arthur Cummings, Consultant Eye Surgeon and Medical Director, Wellington Eye Clinic, Dublin; Paul Rosen, Consultant Ophthalmologists, Grange Eye Consultants, UK; Guy Sallet, Eye Surgeon at Ooginstituut Aalst Ophthalmology clinic, Belgium; and Pavel Stodulka, Chief Surgeon and CEO of Gemini Eye Clinics, Austria.
Invest in your digital presence
Turning the attention back to the 2018 Innovations Prize, was Michael Cherfan, BESH General Manager and Director. In his presentation, 'Build it, and they will come', Cherfan revealed the company's winning approach and shared advice and tips so that attendees can leverage digital media to improve awareness of their clinics, increase inquiries, attract new patients and ultimately drive revenue.
He said: "We made a strategic decision to start investing more money into our digital presence. As a result, we had more control over our content, it was much cheaper, and we had a significant increase in users."
Analyse the patient journey
Guy Sallet and Pavel Stodulka then returned to the stage to share advice on the patient experience, from the waiting room, through to postoperative care. They explained that the patient experience is not equal to patient satisfaction.
"High expectation, results in a lower degree of satisfaction with the same outcome as low expectations," Sallet explained.
Arthur Cummings turned attention to patient flow next, sharing a template diary of what a typical afternoon would look like in his practice:
Two optometrists work with the doctor to prepare the patients – retraction, s/l check, dry eye management, dilation, additional tests.
The last appointment of the afternoon is 3:40 pm even though the doctor would not see patients until 5-5:30 pm. First optometrists finish at 4 pm, and others will be there until 5 pm.
As there are new patients and first-time consults, they arrive at 12:40 and 12:50 for the first two afternoon appointments (scheduled close together in case one is late).
Optometrist lunch is 12-1 pm, so 12:40 arrival allows medical history form completion and scans with nurses/ techs before seeing an optometrist at 1 pm and the doctor at 2:15 pm.
The art of negotiation
For the final presentation of the day, Sheraz Daya, Medical Director of Centre for Sight, UK, and Daniel Kook, Consultant, Associate Professor at the Department of Ophthalmology of the Ludwig-Maximilians-University Munich, Germany, participated in a mock negotiation.
The main takeaway from the session included:
Aim at getting the best deal for both sides
Do not take things personally
Be soft on people and hard on the problem
Develop your best alternative to a negotiated agreement (BATNA)
Negotiate personally
Roll-on Amsterdam 2020
If you couldn't make the event or were left wanting more, the 38th Congress of the ESCRS will be held from 3-7 October 2020, in the RAI Amsterdam Convention Centre, Amsterdam, the Netherlands.
The team from LiveseySolar will be there, and look forward to meeting you in person, and of course, if you need help with growing your practice in the meantime, please book a complimentary chat to discuss your practice growth options.
Meet our Founders
We're passionate about helping leaders of high-quality, growth-minded practice owners double their practice revenue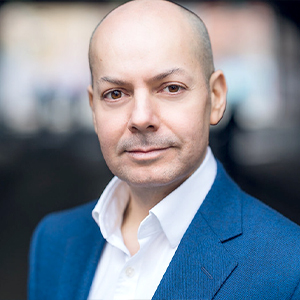 Rod Solar
Founder & Fractional CMO
Rod co-founded LiveseySolar and acts as a Fractional CMO for our customers. He's on a mission to help transform the lives of 10,000 people with vision correction surgery by 2024. To achieve that, he inspires his customers to make confident decisions that will help 50,000 people take the first step towards vision correction.
LiveseySolar completely transformed the way we were approaching this… We've gone from having just the dream of having a practice to having a practice up and running with people making inquiries and booking for procedures… It's extremely pleasing. We feel lucky we connected with LiveseySolar.
— Dr Matthew Russell, MBChB, FRANZCO, specialist ophthalmic surgeon and founder of VSON and OKKO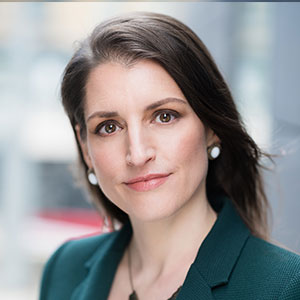 Laura Livesey
Founder & CEO
Laura Livesey is the co-founder & CEO of LiveseySolar. She has developed powerful refractive surgery marketing systems that increase patient volumes and profits for doctors, clinics, and hospitals, since 1997.
Rod and Laura know as much about marketing surgery to patients as I know about performing it. They are an expert in the field of laser eye surgery marketing. They know this industry inside out. I believe that they could help many companies in a variety of areas including marketing materials, sales training and marketing support for doctors.
— Prof. Dan Reinstein, MD MA FRSC DABO, founder of the London Vision Clinic, UK