FAQ: Do I, as the manager, need to attend the training?
We understand that managers are busy people. When you choose to invest in sales training for your staff, it may seem like a waste of time to attend it yourself. Additionally, there seems to be a kind of misconception in the business world that managers do not need training, as the fact they achieved their position is proof that they are already knowledgeable and skilled in their area.
So do managers need to attend sales training?
Regardless of your business skills and time constraints, we ask that managers attend training for the following reasons:
1. Managers should lead by example
Your staff look to you as a mentor of sorts and will often follow your lead in terms of working style, attitude and behaviour. While some managers maintain that training is unnecessary for them personally, we strongly believe that anyone can benefit from sales training, no matter their level of skill or experience.
When managers do not attend training, it sends a message to other members of staff that they do not really value the training. This can consequently have a negative impact on results. We urge all managers to attend training and demonstrate enthusiasm and a willingness to learn, which sets a great example for your other team members.
2. Managers should hear employees voicing their objections
Everyone has a different selling style and it is fairly common for individuals either not to agree with our methods, or to believe they already know all there is to know about selling. Without the presence of a manager, this negative attitude can be difficult to overcome.
As a manager, we ask that you attend training sessions so that you are there to listen to employees when they share objections and help overcome them by providing an alternative point of view.
3. Managers should demonstrate that they believe in the training
As previously mentioned, if managers do not attend training that they have arranged for their team, this can result in staff feeling that the training is provided just to tick off an HR requirement rather than providing real value.
By fully taking part in the training, managers can demonstrate that they are committed to the growth and change process and truly believe the principles behind the training.
4. Managers need to understand the challenges that employees face
Our job as trainers is not only to provide members of your team with tools and techniques to allow them to do their job better, but also to identify problems and challenges that are preventing them from reaching their full potential.
It is a common problem that individuals feel unable to talk to their managers directly about these challenges and training can help to open a line of communication to allow your members of staff to be more open and honest about the problems they face at work. By making sure you attend the training alongside your team members, you can become aware of these challenges and help provide advice on how to solve them.
5. Managers gain improved credibility
By ensuring that you fully understand the methods explained in our selling model, you will have improved credibility and knowledge, making you better placed to coach your team after the training is complete.
When managers do not attend the training session, they do not gain a full understanding of processes and this can make it impossible for managers to advise their staff and provide coaching further down the road.
As a manager, sales training is an investment you make not only for your staff, but also for yourself. We urge all managers to make attending training a high priority and we believe you'll quickly see the benefits of doing so.
LiveseySolar
LiveseySolar's mission is to double the size of 150 cataract and refractive surgery practices. Using our proven marketing frameworks and deep market knowledge, our customers can predictably and sustainably grow their practices so that they can enjoy a healthy balance between both worlds – a successful private practice and a happy life.
Meet our Founders
We're passionate about helping leaders of high-quality, growth-minded practice owners double their practice revenue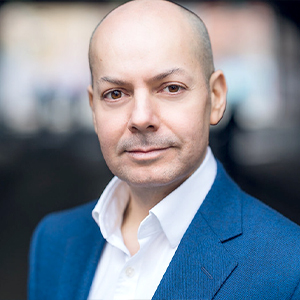 Rod Solar
Founder & Fractional CMO
Rod co-founded LiveseySolar and acts as a Fractional CMO for our customers. He's on a mission to help transform the lives of 10,000 people with vision correction surgery by 2024. To achieve that, he inspires his customers to make confident decisions that will help 50,000 people take the first step towards vision correction.
LiveseySolar completely transformed the way we were approaching this… We've gone from having just the dream of having a practice to having a practice up and running with people making inquiries and booking for procedures… It's extremely pleasing. We feel lucky we connected with LiveseySolar.
— Dr Matthew Russell, MBChB, FRANZCO, specialist ophthalmic surgeon and founder of VSON and OKKO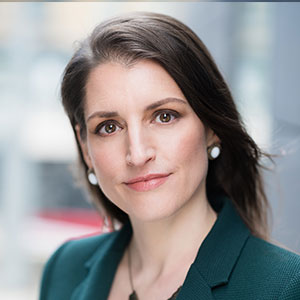 Laura Livesey
Founder & CEO
Laura Livesey is the co-founder & CEO of LiveseySolar. She has developed powerful refractive surgery marketing systems that increase patient volumes and profits for doctors, clinics, and hospitals, since 1997.
Rod and Laura know as much about marketing surgery to patients as I know about performing it. They are an expert in the field of laser eye surgery marketing. They know this industry inside out. I believe that they could help many companies in a variety of areas including marketing materials, sales training and marketing support for doctors.
— Prof. Dan Reinstein, MD MA FRSC DABO, founder of the London Vision Clinic, UK