How can you use webinars to get more patients?
Why do we love webinars?
We love webinars, and here's why. Webinars are an excellent opportunity for your prospective patient to get to know you without leaving the comfort of their home. There's no risk. Nobody is going to be poking at their eye and making them feel uncomfortable and there's very little pressure. That's why we love webinars, because they're an opportunity for you to get a small commission from your prospective patient.
It changes the relationship.
It's a key moment in switching up a relationship from the website scrolling to having a personable face at the other side, albeit virtual. Before a prospective patient visits you, they encounter your website. They might even be taking a free self-test, and that's all. Unfortunately, there hasn't been much of an engagement opportunity on their part simply because they haven't taken the step to make a small investment of time or money into you.
How webinars CHANGE the relationship website visitors have with you
When you've got them into a webinar, you've changed the relationship. The relationship has now converted from lead to almost like a mini customer. Now, they're investing in some time. In other cases, for example, if they come into a consultation, they might invest money, but that little bit of time gets them on the bus and envisioning what the end goal looks like. What's common is that once a client is on the bus, they don't want to get off the bus until they hit their destination.
Be YOURSELF (a real human being) on webinars
If you invite somebody into a webinar, you have an opportunity to answer their most common questions, present yourself as a professional, but at the same time, show yourself as a real human being with real emotions and real humor. You can have a little fun with these things. Answer their questions, take questions in on text, respond to them and show how amenable you are to answer all the kinds of questions that you might get.
Follow-up with webinar attendees
Then you follow up that webinar with some email and invite them to the next step, which they'll be more likely to do because they've already spent 30 minutes with you and now they trust you just a little bit more.
What should you focus your webinar topic around (hint: it's not what you think)?

Medical webinars are all about emotion, so this is your chance.
You've had somebody who's put their hand out to get the next step of possibly an hour, so 30 minutes to an hour of spending time with you. What that is, is a huge step up and what we call "the ladder of agreement", that they've taken a step onto the ladder of being a patient. They're spending time with you, and by becoming part of your community, your tribe, your patient family, you actually can start an emotional relationship with them.
I find that relationship is fascinating and that it allows you to promote a little bit. You could even provide your attendees with a special offer that you can do in a more closed container that you would not put on your website; you wouldn't do because of discounting, we're not fans of that at all.
We don't want you to devalue your brands. But, still, webinars are an excellent way to form a relationship with somebody and start to interact with them emotionally and form a connection with them that with the promotion aspect, allows you to deepen the relationship and generally has a high, close rate, and a good chance of going on to the next step of the sales process.
How can you establish an emotional connection over a webinar?
When I say emotional connection, what do I mean?
When we have a typical patient evening or a patient event night where we've held them in clinics, historically, I think when clinics did this, they would be really dry.
You would go over what is LASIK? How does it work? Maybe show some surgery. All of this stuff very, very briefly is okay, but to spend half an hour on it, you're missing the point of having somebody right in front of you who is there, the ball of emotion, a ball of nerves. They have this huge fear that's coming into the room before them.
The webinar is your chance to acknowledge that, address that, form a relationship, and show them that you care, understand, get them, and see them. By doing that, you're going to blow your competition out of the water because your competitor is talking about "what is LASIK?" They're showing a picture of a laser, and they're getting very, very technical.
When you have this opportunity to have somebody on their screen with a webinar zooming into their house, talking about, "Wow, this is a scary process for you. Did you know that many people are afraid of this, and it's normal? So if you can just get yourself to do this next little step, which is a free consultation, well, then that's all you have to do next. It might not even be for you. We don't even know if you're suitable yet."
Suppose you can just form that relationship and think of not selling surgery at the webinar, but forming that emotional connection and letting them see that you care about their patient journey and prospects. In that case, this can be a highly effective closing device within a marketing campaign. If you have the opportunity and somebody who can do that, and again, not everybody can do it, but I think most people with coaching can get up to speed, then add that into your marketing toolkit.
LiveseySolar
LiveseySolar's mission is to double the size of 150 cataract and refractive surgery practices. Using our proven marketing frameworks and deep market knowledge, our customers can predictably and sustainably grow their practices so that they can enjoy a healthy balance between both worlds – a successful private practice and a happy life.
Meet our Founders
We're passionate about helping leaders of high-quality, growth-minded practice owners double their practice revenue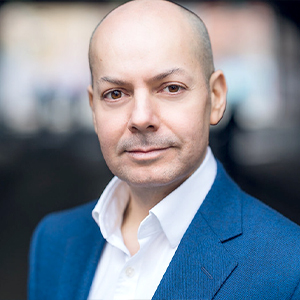 Rod Solar
Founder & Fractional CMO
Rod co-founded LiveseySolar and acts as a Fractional CMO for our customers. He's on a mission to help transform the lives of 10,000 people with vision correction surgery by 2024. To achieve that, he inspires his customers to make confident decisions that will help 50,000 people take the first step towards vision correction.
LiveseySolar completely transformed the way we were approaching this… We've gone from having just the dream of having a practice to having a practice up and running with people making inquiries and booking for procedures… It's extremely pleasing. We feel lucky we connected with LiveseySolar.
— Dr Matthew Russell, MBChB, FRANZCO, specialist ophthalmic surgeon and founder of VSON and OKKO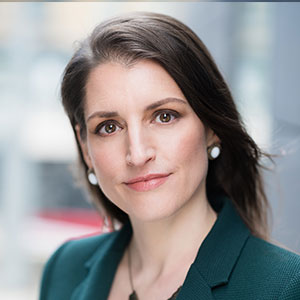 Laura Livesey
Founder & CEO
Laura Livesey is the co-founder & CEO of LiveseySolar. She has developed powerful refractive surgery marketing systems that increase patient volumes and profits for doctors, clinics, and hospitals, since 1997.
Rod and Laura know as much about marketing surgery to patients as I know about performing it. They are an expert in the field of laser eye surgery marketing. They know this industry inside out. I believe that they could help many companies in a variety of areas including marketing materials, sales training and marketing support for doctors.
— Prof. Dan Reinstein, MD MA FRSC DABO, founder of the London Vision Clinic, UK