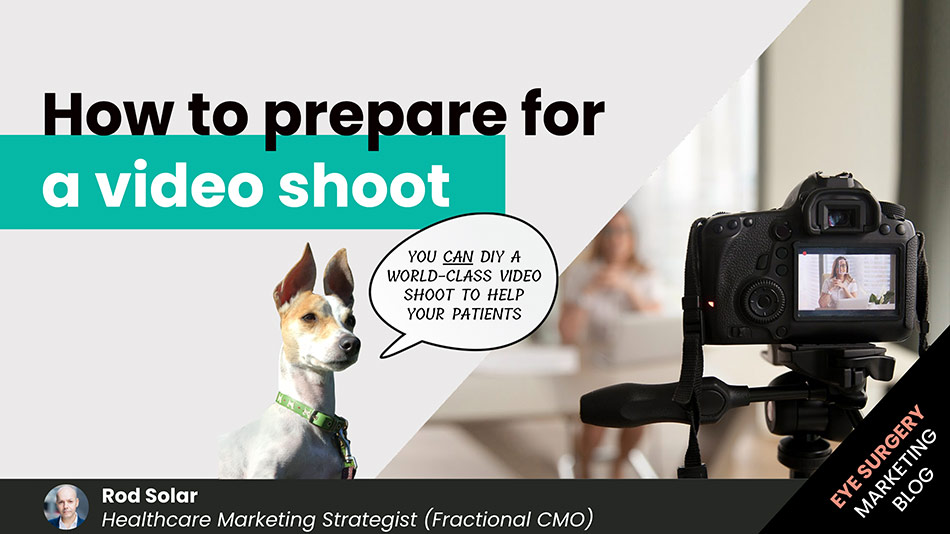 How to prepare for a video shoot
You've chosen to sit in front of a camera and answer some popular questions on video. Great choice! Now, we'll make sure you know how to prepare for a video shoot. Here are 8 key tips on tech, style, locations, wardrobe and preparation.
1. Do it yourself or hire a crew?
Before the Covid-19 lockdowns, we used professional film crews for pro shoots. They'd bring cameras, lighting and sound recording equipment and shoot the video. We'd also attend the shoot to direct the subject on how to answer questions and be engaging on camera.
Pro shoot advantages
You're more likely able to get quality video footage and sound in a variety of challenging conditions
You don't have to handle any video files
Pro shoot disadvantages
Due to cost, you need to maximise crew time by shooting the video in as short an uninterrupted time as possible (i.e. a full day shoot)
You need to pay for the crew's time
When we could no longer travel, we became inventive and opted instead to offer "Do it yourself" video instructions and direct the video shoots over Zoom.
How DIY shooting works
First, you'll need to get a kit list. We supply all our clients with the list of kit they need – all sourced from Amazon so you can buy it online and get it delivered in time for a rehearsal. The kit includes:
lighting and reflectors
microphone
adapters
a teleprompter app
tripods and lighting stands
Rehearsals are now part of the routine preparation. We schedule an event with you for an hour to 90 minutes where we help you set up the space, place the cameras (usually phone camera(s) on a tripod(s), set up lighting, and attach microphones.
During the rehearsal, we are on Zoom with you. Shooting, however, is done with your mobile phone.
We then ask you some trial questions and evaluate your performance in different conditions. We check everything that a crew might check on a physical shoot.
At the end of the rehearsal, we advise you whether you'd perform better on an ad-lib basis, supported with visible talking points, or when using a teleprompter. We also advise you on wardrobe (see below), lighting, sound, and framing.
Then, we book a time to shoot more videos using the same set-up until we get through the list of questions we plan.
DIY shoot advantages
It's less expensive
You can shoot in shorter segments, which results in more energy throughout the shoot and the ability to improve over days
We empower the client to use video more habitually, without the need to book a crew. They now have a kit to use when shooting patient testimonials.
DIY shoot disadvantages
You should not expect professional-quality video. You're somewhat limited regarding video and audio quality, but it's usually sufficient for the type of video we shoot (i.e. FAQ and social web video). These days, modern mobile phones are more than sufficient to produce the results we need.
You need to handle the digital files and send them to us for editing
In summary, we've found that many clients have been able to successfully acquire and set up the kit with our guidance. The videos we get are so good that they can sometimes be indistinguishable from pro shoots unless you are well-versed in the differences.
Here's an example of a DIY shoot we directed during the Paris lockdowns:
And here's an example of a pro shoot set in the same location that we directed a couple of years ago:
2. Choose a style
For produced videos, we generally choose one or a combination of four styles:
The talking head
This approach is by far the most popular style. You can shoot this with one or two cameras. In a dual-camera setup, one camera is a long shot, and the other one is a close-up. Both are typically at an angle, but we also recommend the long-shot being direct-to-camera. This is an excellent format for FAQ videos.
You can also shoot a talking head direct-to-camera using only one camera. This can be a less expensive shoot and works very well for confident speakers when directly addressing viewers. It also works well for developing trust with the viewer. We usually use this format for courses and calls to action. Again, we can combine it with a two-camera set-up to create more engagement, like in this video:
The double-act
If you're performing your videos with someone else, then this setup works well to give both speakers an opportunity to share their views on the topic. This video format works well for those who do their best when prompted by others.
The interview
The interview setup can work well if you want to introduce more dynamism and a feeling of a comfortable discussion. This format works well for anyone who feels anxious about being in front of the camera and would prefer to interact with someone else on camera. You can also do something similar with Zoom video.
You can do a lot with social video today that can be more spontaneous, informal and interactive. We love that approach but will leave that style of video for another post.
3. Choose a camera-friendly location
You can shoot a video in your clinic as long as you have a suitable space to do so. To prepare for a video shoot, many of our clients select less clinical surroundings to create a feeling of less formality and ease.
Sadly, many clinic facilities are awash in seas of grey and beige, which is not ideal. Unless your clinic facilities offer an aesthetically pleasing look and feel, we suggest you choose a hotel meeting room or conference facility.
Ideally, to prepare for a video shoot you'll want to consider clean, eye-friendly backgrounds and wall colours with as little clutter as possible. Movement in the background works fine as long as it's not distracting.
Pro-Tip: Flowers in the near background provide an up-market feel. Choose neutral coloured flowers in a vase (all the same colour, not a bouquet of multicoloured flowers). Choosing many of one type of flower looks best. Besides improving the aesthetics and adding a splash of life and colour, and thus that contact with plants can have a positive impact on our health and wellbeing. It helps to make a connection with the viewer. Note the flowers in the video example below.
This image shows four different approaches to filming around London locations (from left to right),

Your chosen location needn't cost too much (e.g. we usually can arrange fees of £250 to 500/day in central London). Some facilities mark up their hire fees as soon as they know filming will take place. Some mention this upfront in writing and with that, we can agree. In our opinion, there is no justification for increasing the price after you book.
Pro-Tip: We find if we omit our intention to film when making the booking, facility staff don't worry about what we do in the room.
4. Choose a long and deep room size
We like to have some depth in the room so that we can choose where to place the cameras and the subject (you) to get a depth of field. Depth of field gives us a great contrast between the subject (you) and the background at a distance, blurring the background so that you stand out better.
You can especially see that effect in this example below of Samer Hamada. Notice the background behind him is soft and pleasant. There's even a little movement behind the window to add a little bit of energy to the scene.
By the way, this effect is difficult (if not impossible) to achieve using phone cameras. However, it's possible to add this blur effect in post-production. Also, more recent iPhones can add this effect during shooting with software.
Pro-Tip: Glass behind a subject can create some additional issues like unwanted reflections and overexposure from background light, so you may want to avoid it unless conditions are just right.
5. Choose a brightly lit room
A brightly lit room is best for an indoor shoot. We prefer natural lighting from big windows to give you a relaxed and natural appearance.
Two lighting effects to avoid are overhead fluorescents (that cast a pale yellow light) and any lighting that sits directly above the subject (that cast dark shadows that can dramatically change the subject's appearance). We'd like to be able to shut artificial lighting off if we can. Ring lights work especially well for mobile shoots.
Pro-Tip: A less bright, naturally-lit room is preferable to a room with brighter, artificial lighting. With less exposure, we at least have the detail in the video correct. We can always address exposure and colour correction in post-production. Like with most things; the richer the input the more flexible the output.
6. Choose a calm and quiet room
Nothing can interrupt a shoot's flow like constant interruptions of noise that require us to stop and reshoot. To prepare for a video shoot, a good test is to stand in your location with your eyes closed for 30 seconds to get a good sense of how the room sounds.
Noise interruptions can come from anywhere including ringing phones, street traffic, people nearby, noisy air vents, people upstairs and more.
We once had the unfortunate luck to choose a filming location under a Heathrow flight path! Now, that was a long, long day.
Remember not just to consider the noise factor on the day you first visit the room. Consider what will be happening on the day and time you are shooting as well.
Pro-Tip: Something frequently overlooked is an echo. A big empty space will pose sound problems like echo and tinny sound. To address this, you may want to favour rooms that aren't too big, unless they are full of carpets and soft furnishings to help dampen sound vibrations. This is another reason we prefer hotels to clinics or hospitals for filming locations – there are more soft surfaces.
7. Choose your wardrobe deliberately to prepare for a video shoot
When it comes to dress, women have much more flexibility than men, but that can also pose challenges.
We advise women to wear a suit or dress and shirt that coordinates with their brand colours. We advise men to not wear scrubs or white lab coats because it can put some patients off – especially those with a phobia of doctors, hospitals or surgery. Instead, we advise men to wear a jacket and tie that coordinates with their brand colours.
Brand colours are important because your video will appear in many places associated with your brand, including your website, your YouTube channel and other social media. You want your appearance to suit.
Pro-tip: For our clients, we provide them with specific colour recommendations, like the one below, before the shoot so they can prepare.
Both genders should avoid stripes or highly-detailed patterned shirts that might cause camera distortion. Solid colours tend to work best.
Women should use a matte foundation to reduce shine on the face. Depending on hair length, both men and women benefit from putting some hairspray on their fingers and patting their hair down to prevent flyaway hair.
If the shoot plan calls for above the waist shots only (most do) then wearing jeans is probably preferable for comfort. Bring a pair of suit trousers and smart shoes if you think you'll need them.
8. Look rested, be relaxed and stay hydrated
If you really want to prepare for a video shoot well and bring your best self, do these things the night before:
Avoid alcohol and excessive sugar. Both cause dark circles and puffiness under the eyes and will give your skin a dull and greyish appearance
Have an Epsom salt bath (two cups in a bath). It will give you a rejuvenated appearance and lots of energy the next day
Go to bed early
Pro-Tip: Whenever possible, start as early as you can (e.g. 9AM) so that you can take advantage of the best natural light (e.g. especially in wintertime) and so that you can get as much done in the day as possible.
Engage in conversation on camera with the interviewer and camera crew well before the filming begins.
While on set, drink more water than you need. You'll be amazed at how much water you need while talking for hours straight. Drinking water will not only keep your voice clear; it will also keep you energised throughout the day. We also recommend having some apples to hand so that you can stay energised. The acidity in apples also has a side-effect of giving your voice more quality.
These 8 top video tips will get you on your way towards a great video product before you've even begun. Need more help? Just contact us to discuss your specific needs and we'll help you even more. If you want more information on why we recommend video marketing for your healthcare business, see this post.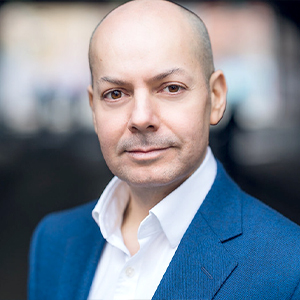 Rod Solar
Founder & Fractional CMO
Rod co-founded LiveseySolar and acts as a Fractional CMO for our customers. He's on a mission to help transform the lives of 10,000 people through vision correction surgery by 2024. To achieve that, he inspires his customers to make confident decisions that will help 50,000 people take the first step towards vision correction.
Meet our Founders
We're passionate about helping leaders of high-quality, growth-minded practice owners double their practice revenue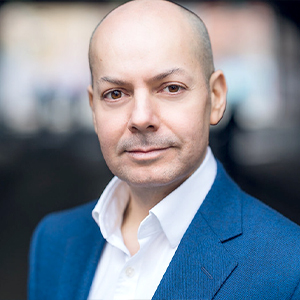 Rod Solar
Founder & Fractional CMO
Rod co-founded LiveseySolar and acts as a Fractional CMO for our customers. He's on a mission to help transform the lives of 10,000 people with vision correction surgery by 2024. To achieve that, he inspires his customers to make confident decisions that will help 50,000 people take the first step towards vision correction.
LiveseySolar completely transformed the way we were approaching this… We've gone from having just the dream of having a practice to having a practice up and running with people making inquiries and booking for procedures… It's extremely pleasing. We feel lucky we connected with LiveseySolar.
— Dr Matthew Russell, MBChB, FRANZCO, specialist ophthalmic surgeon and founder of VSON and OKKO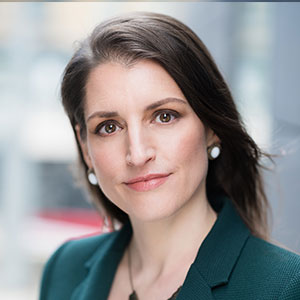 Laura Livesey
Founder & CEO
Laura Livesey is the co-founder & CEO of LiveseySolar. She has developed powerful refractive surgery marketing systems that increase patient volumes and profits for doctors, clinics, and hospitals, since 1997.
Rod and Laura know as much about marketing surgery to patients as I know about performing it. They are an expert in the field of laser eye surgery marketing. They know this industry inside out. I believe that they could help many companies in a variety of areas including marketing materials, sales training and marketing support for doctors.
— Prof. Dan Reinstein, MD MA FRSC DABO, founder of the London Vision Clinic, UK