How can we keep track of our training progress?
For a training programme to be worthwhile, it must result in a measurable improvement in staff behaviour, sales performance, or other factors, depending on the particular requirements of your business and your management goals.
Sometimes managers are reluctant for staff to undertake new training because they feel they have had poor results from training programmes in the past. Either the training seems to make no difference to staff attitude or performance, or there is not a marked increase in sales or other measurable parameters.
To determine if a training programme has been effective, it is important for evaluation of staff behaviour and performance to be carried out both before and after the training, so that resulting training progress can be measured.
How can training progress be measured?
Depending on your particular training objectives, training progress can be measured as both behavioural change, such as improved efficiency or increased staff morale; and as objective results, such as an increase in sales or conversions.
It can sometimes be difficult to attribute progress post-training to the training itself as there are often many other factors to consider. Sales may vary from month to month and team efficiency may be affected by anything from staff changes to the time of year.
In order to determine if a training programme has been effective or not, the team undergoing the training must be evaluated both before and after the sales training. Evaluation can be in the form of measuring observable behaviour and objective results.
Evaluation of human behaviour is subject to personal opinion and can be somewhat difficult to measure. However, an example of measuring the behaviour of a member of staff prior to training could be documenting a sales interaction and comparing it to a set of best practices. This can be recorded as a checklist of actions that should be performed in an ideal situation and scored in order to achieve comparable results.
If your staff sells over the telephone, for example, you can evaluate their performance by having them make mystery phone calls and comparing their actions to an ideal call script. For example, do they identify themselves immediately? Do they ask if the recipient has time to take the call? Do they state the purpose of the call clearly? Scoring their performance objectively like this allows you to compare results before and after training in a fair and balanced way.
Objective results are most effectively measured as a conversion rate. You need to have a clear definition of what a conversion means to you and measure conversions over a set time frame. Depending on your particular business, you may class a conversion as a sale resulting from an enquiry, a request for more information after a cold call, or a signup to your mailing list at an event.
Tracking conversions is much more accurate than measuring the actual number of sales in terms of volume or units pre and post-training as it discounts other factors that may affect sales such as staff changes, marketing, publicity and changes in regulations. Only the price should remain the same so that the data can be compared fairly.
How is training progress tracked by LiveseySolar?
Measures of both the observable behaviour and objective results described above are taken before and after training so that the results can be compared. Any incremental results or changes in the period after training can therefore be attributed to the effect of the training progress.
We track client training progress for three months after the training event and conduct post-training evaluations to measure behavioural change and incremental results. Reports are produced weekly, with supporting graphics to compare at a glance the pre-training and post-training conversion rates to your target, your return on training investment, and the time elapsed since the start of the project.
These training reports allow you to both track the progress of your team after training in order to measure your return on investment and see clearly how changes in staff behaviour and improved results are related to the training.
Meet our Founders
We're passionate about helping leaders of high-quality, growth-minded practice owners double their practice revenue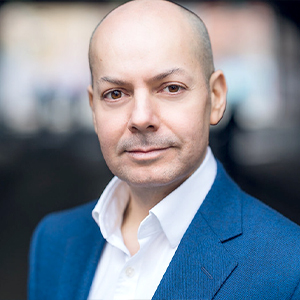 Rod Solar
Founder & Fractional CMO
Rod co-founded LiveseySolar and acts as a Fractional CMO for our customers. He's on a mission to help transform the lives of 10,000 people with vision correction surgery by 2024. To achieve that, he inspires his customers to make confident decisions that will help 50,000 people take the first step towards vision correction.
LiveseySolar completely transformed the way we were approaching this… We've gone from having just the dream of having a practice to having a practice up and running with people making inquiries and booking for procedures… It's extremely pleasing. We feel lucky we connected with LiveseySolar.
— Dr Matthew Russell, MBChB, FRANZCO, specialist ophthalmic surgeon and founder of VSON and OKKO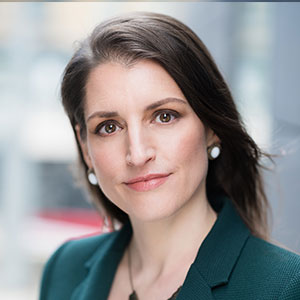 Laura Livesey
Founder & CEO
Laura Livesey is the co-founder & CEO of LiveseySolar. She has developed powerful refractive surgery marketing systems that increase patient volumes and profits for doctors, clinics, and hospitals, since 1997.
Rod and Laura know as much about marketing surgery to patients as I know about performing it. They are an expert in the field of laser eye surgery marketing. They know this industry inside out. I believe that they could help many companies in a variety of areas including marketing materials, sales training and marketing support for doctors.
— Prof. Dan Reinstein, MD MA FRSC DABO, founder of the London Vision Clinic, UK