Healthcare Consultation – Objections: measure twice, cut once
I believe that that best way to overcome an objection is to listen deeply to what is behind the objection before you answer it. In the heat of the moment, this is easier said than done. But, because an objection is typically an unasked question in disguise, it makes sense to know the question before you answer it, doesn't it?
Taking this approach is akin to the carpenter's proverb: "measure twice, cut once". Obviously, it saves a lot of lumber.
How is this done? Well, consider what might be behind the objection from a typical patient on the phone (my aim on the phone is to encourage the patient to book a consultation):
"I'm not sure if I'm going to have the time for this…"
The patient's unasked questions could be:
how much time is this going to take?
will I be able to fit it in to my busy schedule?
will I have time for the initial appointment?
will I have the time to recover?
will work give me the required time off?
Measure once: There is a multitude of things that can be going on in a patient's head. So, instead of answering the question, you're job is to ask another question aimed at clarifying what the patient means by their statement. Clarifying questions might sound like:
"Time for what, specifically, the treatment itself, or the recovery?"
"How much time do you think you'll need?"
"How much time do you have?"
Any of the above questions may help in identifying the real issue behind the statement. This is considerably better than spending a lot of time answering the wrong objection. Great health care consultation.
Measure twice: After understanding the real issue behind the concern, it's time to isolate the objection. For example, you might say:
"I see (pause)… Do you mind if I ask, apart from the time required to recover from the procedure, would there be anything else holding you back from going ahead?"
If there is, I want to list the objections so that I can answer each in turn (or even better, answer all with one solution – if possible). If you don't do this, then you could be answering objections forever, and never get a commitment from the patient that after you have answered all of their concerns, they will agree with your proposal. This is also known as a trial close (which I'll cover in later posts).
Cut once: If there isn't, it's time to agree with the objection. Agree? Yes, agree. Fighting the objection with clever adages or rehearsed rebuttals won't get you far, unless you want a conflict with the patient. Instead, empathise with the patient's concerns with something like:
"Ok, I understand how you might feel that way, and many people have felt the same way when they are considering this procedure. (pause)…However, after visiting with our clinicians at the consultation and making that concern known, patients have found that the clinicians can usually advise on a procedure that will suit your lifestyle and time requirements. When would be the best time for you to schedule this discussion with the clinician (the consultation)"
In that statement, I've agreed with the patient that the concern is real, I've validated that the concern is not unique, and I've given the patient a possible solution to their time problem and have created value in the consultation at the same time. Finally, I've trial closed the patient on booking the consultation.
By linking one of the values of the consultation (a discussion of treatment options) with the patient's problem (lack of time), I've turned this logistical concern, into a clinical concern. Thereby leading the client to the next irrefutable step: the consultation.
Clinical health care consultation skill objections can be handled the same way. The process goes like this:
Consider the unasked question
Ask a clarifying question (measure once)
Isolate the objection (measure twice)
Empathise with the concern
Answer the patient's concern fully (with the facts) and ideally, use the concern as a reason for taking the next step. (cut once)
Using the right tools for the job
This leads me to a very important point: Clinicians, by nature, tend to be analytical. Analyticals, like to solve problems the way an engineer would: by taking things apart (analysis), studying the facts, weighing the options, and making a recommendation (synthesis).
If you can agree with that, then why on earth do I encounter so many clinicians who do not have the evidence at their disposal?
I can remember one clinic chain that I worked with, who's sales managers wanted their clinicians to recommend (when safe and appropriate to do so) a more advanced treatment over a less advanced treatment that carried a lower price point. It is obvious why this was a business objection: to increase the average price per sale.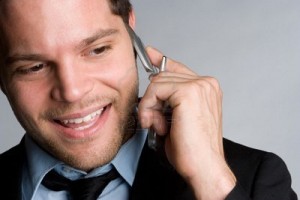 What they didn't do, however, is provide the clinicians with the necessary evidence to stand on when recommending a more advanced treatment over a less advanced one. The clinicians, being analytical in nature, completely rejected the suggestion and carried on offering the most common treatment available (by nature the less advanced).
And why shouldn't they? This approach is tantamount to sending your carpenters out with only measurement tape in their belt. Clearly, after they've conducted all the necessary observations, they will be hindered in their ability to execute on the job.
Understanding what sells clinicians is the first step in helping them persuade others. Giving them the tools so that they can justify their recommendations goes a long way towards building their confidence when they need it most. And often, I've noticed that a clinician's confidence is tested mostly when faced with objections to their recommendations (especially when they don't have the evidence to overcome the objection).
Meet our Founders
We're passionate about helping leaders of high-quality, growth-minded practice owners double their practice revenue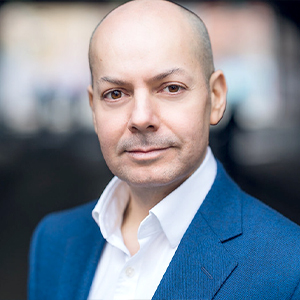 Rod Solar
Founder & Fractional CMO
Rod co-founded LiveseySolar and acts as a Fractional CMO for our customers. He's on a mission to help transform the lives of 10,000 people with vision correction surgery by 2024. To achieve that, he inspires his customers to make confident decisions that will help 50,000 people take the first step towards vision correction.
LiveseySolar completely transformed the way we were approaching this… We've gone from having just the dream of having a practice to having a practice up and running with people making inquiries and booking for procedures… It's extremely pleasing. We feel lucky we connected with LiveseySolar.
— Dr Matthew Russell, MBChB, FRANZCO, specialist ophthalmic surgeon and founder of VSON and OKKO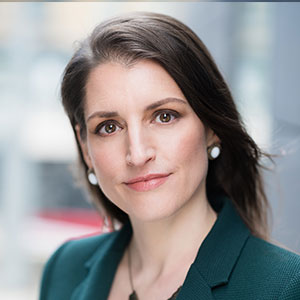 Laura Livesey
Founder & CEO
Laura Livesey is the co-founder & CEO of LiveseySolar. She has developed powerful refractive surgery marketing systems that increase patient volumes and profits for doctors, clinics, and hospitals, since 1997.
Rod and Laura know as much about marketing surgery to patients as I know about performing it. They are an expert in the field of laser eye surgery marketing. They know this industry inside out. I believe that they could help many companies in a variety of areas including marketing materials, sales training and marketing support for doctors.
— Prof. Dan Reinstein, MD MA FRSC DABO, founder of the London Vision Clinic, UK