A one-page website or a multi-page website? Which should surgeons choose?
There's something very different about the website we launched for Professor Michel Michaelides in August 2017 – it's only one-page. Why did we design it this way? We'll reveal the reasons in this post.
But first, let's discuss the conventional wisdom and answer the question: "Why do web designers (including us) recommend 30 to 60 pages as a start for a website?"
The primary reason we recommend so many pages is that there's a known correlation between the number of pages that Google indexes and the number of visitors a website receives.
The logic supporting multiple-page websites
The more (quality) pages you have, the more pages search engines like Google can find and index. More indexed pages can lead to more impressions on Google search engine results, which correlates with clicks. Clicks roughly equal visitors, and the more visitors you get, the more leads you'll get from your website.
For similar reasons (e.g. increase number of indexed pages for long-tail keyword phrases) we often recommend adding a blog to a website too.
Not every surgeon, however, needs a comprehensive website ranging from 30 to 60 pages. Some exceptions might include, the surgeon who:
is already so busy with patients they don't need to get found on Google
does a fair bit of other activities (e.g. research) and therefore has less available time for seeing patients
doesn't want to invest too much in a website, mainly needing to have a digital CV as opposed to a patient-generating machine
has a very specific speciality appealing to a specific target market
plans to pay for traffic every month or rely on his name recognition to generate visitors
Retinal specialist Michel Michaelides fits most of the criteria we note above so we recommended a one-page website. But, is a one-page website as productive as a multiple-page website?
Can a one-page website ever be as productive as a multiple-page website?
According to some analysts,
One-page websites can better use a story to compel visitors to action
One-page sites are seamless, intuitive and easy to digest
One-page websites look great on all devices
For all the reasons above, conversion can sometimes be higher on one-page websites than multiple-page sites
One-page websites are more affordable and easier to maintain and iterate than larger ones
We tried but failed to find statistics that support these assumptions. Should you trust them?
Well, when we compared the metrics of the Michel Michaelides one-page site with the Michel Michaelides page on Clinica London, we are beginning to get our answers. Clinica London has over 1000 resources (pages and images) indexed by Google, over 1200 external links feeding it traffic and a domain history of many more years than Michel's. We classify Clinica London as an extensive multiple-age website.
Indeed, two statistics concur with the assumed benefits of a single-page website:
Michel's one-page website has better dwell time
Michel's one-page website has an average dwell time that is 3 minutes and 50 seconds (which is very high compared to other sites in this category). That suggests the page compels further reading and keeps the visitor engaged for nearly four times what we see on sites that display similar content. In contrast, the dwell-time for his page on Clinica London is 1 minute and 5 seconds.
However, his page on the Clinica London site outperforms his one-page website on several essential metrics (at least, for now):
Michel's page on an extensive multiple-page website has more visitors, more organic traffic, and more conversions
Regarding the volume of visits, his page on the Clinica London website gets three times as many unique page views as his one-page website.
On his one-page site, the share between direct visitors and organic search visitors is equal. His page on Clinica London gets 14% of its visitors from Direct searches, and 72% of its visitors from Organic search, which results in many more visitors. This concurs with the assumption that search will likely not be a leading channel source for one-page websites.
How many of these visitors convert into leads? Michel's one-page site boasts a conversion rate of 4.2% – which, by the way, is good. On the other hand, his page on the Clinica London site converts 7.4% of visitors that see the page – which is much better than average.
Almost every surgeon would prefer more visitors, more organic traffic and more conversions when compared to more dwell time.
It turns out, the best solution (if you want more patients) might look more like this.
Should an independent surgeon elect to be featured on an extensive website, get a one-page site, or should they do both?
Like so many questions when it comes to marketing the answer is – "It depends". From this case at least, we can conclude:
A surgeon will likely get more traffic, conversions and – everything else being equal – more patients from their exposure on the more extensive multiple-page website. So, the more of these websites they can feature in (and the more posts they can write for these sites), the better.
If the surgeon doesn't want too many patients but wants to be somewhere on the web, he can safely elect to establish a one-page site only.
If the surgeon is already on an extensive multiple-page website but desires a few more patients than the large site generates, he can get a one-page website, and it should do the trick.
If the surgeon wants many more patients than the sizeable multiple-page site generates, we advise they invest in a multiple-page website while appearing on as many others as possible.
One's choice should revolve around return on investment, and we often see significant investments in marketing pay higher dividends than multiple smaller investments.
Meet our Founders
We're passionate about helping leaders of high-quality, growth-minded practice owners double their practice revenue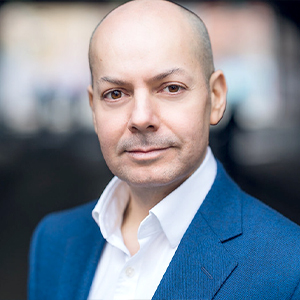 Rod Solar
Founder & Fractional CMO
Rod co-founded LiveseySolar and acts as a Fractional CMO for our customers. He's on a mission to help transform the lives of 10,000 people with vision correction surgery by 2024. To achieve that, he inspires his customers to make confident decisions that will help 50,000 people take the first step towards vision correction.
LiveseySolar completely transformed the way we were approaching this… We've gone from having just the dream of having a practice to having a practice up and running with people making inquiries and booking for procedures… It's extremely pleasing. We feel lucky we connected with LiveseySolar.
— Dr Matthew Russell, MBChB, FRANZCO, specialist ophthalmic surgeon and founder of VSON and OKKO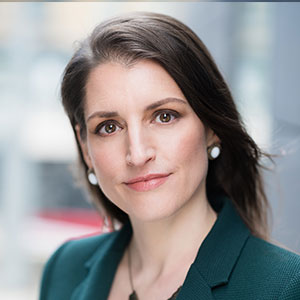 Laura Livesey
Founder & CEO
Laura Livesey is the co-founder & CEO of LiveseySolar. She has developed powerful refractive surgery marketing systems that increase patient volumes and profits for doctors, clinics, and hospitals, since 1997.
Rod and Laura know as much about marketing surgery to patients as I know about performing it. They are an expert in the field of laser eye surgery marketing. They know this industry inside out. I believe that they could help many companies in a variety of areas including marketing materials, sales training and marketing support for doctors.
— Prof. Dan Reinstein, MD MA FRSC DABO, founder of the London Vision Clinic, UK