Rod Solar Telephone Training Presentation praised (Eurotimes June 2011):
Hire a Practice Manager. Finance, marketing, and human resources require expertise, but trust and training take time
Rod Solar's presentation on telephone training at the ESCRS Practice Development Workshops in Paris 2010 is praised in a Eurotimes article in June 2011. The full article by Howard Larkin is below:
In 2009, Nader Robin MD, hired a manager for Presbyview, his practice in Grenoble, France, for one simple reason: "Surgeons are not good business managers."
Running the front desk, training staff, paying bills and payroll, marketing the practice, and dealing with France's Byzantine employment and business regulations required expertise he didn't have – and took time away from surgery that he couldn't afford.
Enter Celine Reibel, who now directs Presbyview, which provides a range of cataract, laser refractive, and general ophthalmology services. While she had no experience in a medical practice, she brought a range of skills, insights and contacts that Dr Robin has come to rely on. These include human resources management, operations, and customer relations skills that Ms Reibel cultivated working for a major airline, car rental firm, and manufacturer of endoscopic surgical equipment.
Dr Robin was not only impressed by the manner in which Ms Reibel took care of the daily ins and outs of running the office. He was also impressed with Ms Reibel's industry background. "We need to develop relationships with industry, especially in France," he says. "The surgical centre must be managed as a small industrial unit."
A presentation on how answering the phone can improve marketing success by Rod Solar of LiveseySolar Practice Builders particularly impressed her.
For her part Ms Reibel acknowledged that she had a lot to learn about medical practice management. And it took Dr Robin time and effort to develop a solid working relationship with her. "It took many months to build a relationship, to be confident with her," Dr Robin recalls. "Slowly, I let her take over the management, and now I do not regret that decision."
Basic skills
Ms Reibel believes Dr Robin hired her in part to get an outsider's perspective on marketing and business operations. "He wanted to bring in some fresh air, but I didn't know anything about refractive surgery," she recalls. So she attended the EuroTimes ESCRS Practice Management Programme in Barcelona. "It was a good experience to see how things work and how things can be done, and how some other surgeons think about things." She also attended the EuroTimes ESCRS Practice Development Workshops in Paris in 2010. A presentation on how answering the phone can improve marketing success by Rod Solar of LiveseySolar Practice Builders particularly impressed her.
Mr Solar offers staff training in English, but Ms Reibel would prefer to bring in a French-speaking trainer rather than try to translate the training into French and present it herself. "Sometimes, it helps if the message comes from an outside consultant, not just from the boss," she said.
Ms Reibel also attends practice management programmes presented by the American Society of Ophthalmic Administrators at the annual ASCRS meeting. Although sessions on insurance coding and billing is often of little use because it is so specific to the American market, many topics are of international appeal, Ms Reibel says. For instance, she learns much from hands-on sessions about developing specific ophthalmology-related management skills, such as hiring and training employees, managing patient records and improving the efficiency of practice workflow. One topic, on building a new practice, was particularly helpful for Presbyview which needed to build a new identity after Dr Robin left his previous practice last year. Because of what she learned, the practice lost no patients and Presbyview continues to grow.
Market research and dealing with social security systems are other areas Ms Reibel believes are important for practice managers to master. But it's difficult to run a general class because markets and regulations vary so much from place to place in Europe. Obtaining reliable market research is also a challenge, she adds.
Still, Presbyview has a sophisticated website, including links to explanations of presbyopia, myopia and hyperopia, as well as techniques for treating them. The site also features quotes from satisfied patients. Ms Reibel is also interested in integrating social media into the practice's marketing mix.
Building trusting relationships
Dr Robin was in no way disappointed by the amount of time it took to transfer the management of his practice to Ms Reibel. To the contrary, he says he expected it and was pleased with the outcome. "It is like everyday relationships," he observes. "If you discover a new friend, you are not confident in that person on the first day; it takes a little bit of time. But soon, it became obvious to me that we could trust each other."
Dr Robin believes in teamwork both within his practice and between the profession and industry. He would like to see more courses on team-building at the ESCRS meeting. He also believes in collaborating closely with industry suppliers to improve tools and techniques. "Isolated surgeons cannot do it by themselves," he notes. Here again, Ms Reibel's background in endoscopy has given him new insight into how he can work more effectively with industry.
Ms Reibel's industry experience is invaluable inside the practice as well. And the investments he has made in sending her to ESCRS and ASCRS conferences also have more than paid off. Her management and team-leadership experience have made it possible for him to concentrate on surgery, Dr Robin says.
"She has a human resources background and that helps me with my team," Dr Robin adds. "Management experience plus human resource experience make a good combination for a practice administrator. I now let her take care of everything that has to do with my staff. I even try to avoid addressing the team if I am not involved in the issue."
Meet our Founders
We're passionate about helping leaders of high-quality, growth-minded practice owners double their practice revenue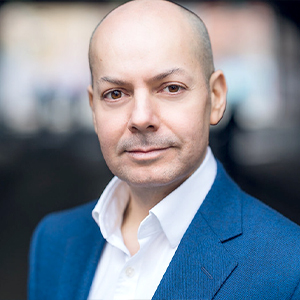 Rod Solar
Founder & Fractional CMO
Rod co-founded LiveseySolar and acts as a Fractional CMO for our customers. He's on a mission to help transform the lives of 10,000 people with vision correction surgery by 2024. To achieve that, he inspires his customers to make confident decisions that will help 50,000 people take the first step towards vision correction.
LiveseySolar completely transformed the way we were approaching this… We've gone from having just the dream of having a practice to having a practice up and running with people making inquiries and booking for procedures… It's extremely pleasing. We feel lucky we connected with LiveseySolar.
— Dr Matthew Russell, MBChB, FRANZCO, specialist ophthalmic surgeon and founder of VSON and OKKO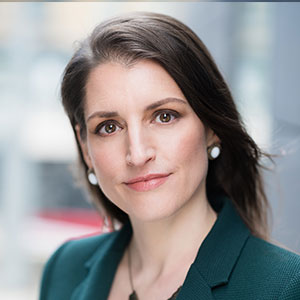 Laura Livesey
Founder & CEO
Laura Livesey is the co-founder & CEO of LiveseySolar. She has developed powerful refractive surgery marketing systems that increase patient volumes and profits for doctors, clinics, and hospitals, since 1997.
Rod and Laura know as much about marketing surgery to patients as I know about performing it. They are an expert in the field of laser eye surgery marketing. They know this industry inside out. I believe that they could help many companies in a variety of areas including marketing materials, sales training and marketing support for doctors.
— Prof. Dan Reinstein, MD MA FRSC DABO, founder of the London Vision Clinic, UK