Start counting leads in your healthcare practice
When people call you for the first time at your clinic or hospital, do you take down their information every time (even if they don't book an appointment?) If not, you are missing a big opportunity that comes from simply counting leads.
What is a lead? According to our sales training glossary,
A lead is a person that engages with the organisation's call handling team for the purpose of having a sales conversation. They have typically responded to some kind of advertising (lead generation tool) and made their enquiry known to the organisation. Some organisations further define leads as someone who has provided a minimum data set (e.g. name, contact number and email) or anyone that has engaged with a call handler for a minimum time (e.g. 4 minutes).
Why is counting leads important?
Counting your leads (some people call them enquiries) is vital if you want to assess your healthcare marketing. Unfortunately, most clinics and practices we've encountered don't count their leads. Perhaps it's because of the lack of marketing tradition in healthcare. Maybe it's because many clinics and practices don't consider someone a potential customer until they schedule an appointment with that person.
Whatever the reason for not counting your leads, it doesn't matter. Spending money on marketing without counting leads is like prescribing treatment without examining the effects of that treatment. How will you know if the treatment is working or not? You won't.
Counting leads doesn't just help you evaluate whether your marketing is working or not. Keeping leads in a database will gallow you to follow up with leads after the first contact.
How can you start counting leads?
Many clinics and practices have a database that they can add entries to whenever someone books an appointment. You can use that same database to add entries whenever someone provides you with the minimum data set (see above) by phone or email. Include people who book an appointment and people who don't book an appointment. All you have to do is categorise (or tag) leads who don't book appointments differently from leads who do book appointments.
We track and count leads on behalf of many of our clients. Sometimes we create email databases (e.g. MailChimp or InfusionSoft). Sometimes we send the leads directly to our client's email addresses when someone completes a form on our client's website. In more involved cases, we've helped clients install and configure simple Customer Relationship Management (CRM) systems like vCita, or other more complex systems to manage their marketing and sales.
Choosing a CRM can be a difficult and time-consuming process. Whatever you do, don't let that decision-making process delay you from adding leads to a list and counting them as soon as you can. To help those just starting out, we've designed a Google spreadsheet that you can use for this purpose. All you have to do is request the sheet below. Then, you can copy and use this sheet for your practice while you consider a more complex solution.
Meet our Founders
We're passionate about helping leaders of high-quality, growth-minded practice owners double their practice revenue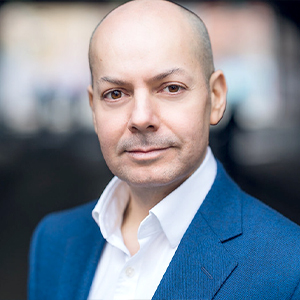 Rod Solar
Founder & Fractional CMO
Rod co-founded LiveseySolar and acts as a Fractional CMO for our customers. He's on a mission to help transform the lives of 10,000 people with vision correction surgery by 2024. To achieve that, he inspires his customers to make confident decisions that will help 50,000 people take the first step towards vision correction.
LiveseySolar completely transformed the way we were approaching this… We've gone from having just the dream of having a practice to having a practice up and running with people making inquiries and booking for procedures… It's extremely pleasing. We feel lucky we connected with LiveseySolar.
— Dr Matthew Russell, MBChB, FRANZCO, specialist ophthalmic surgeon and founder of VSON and OKKO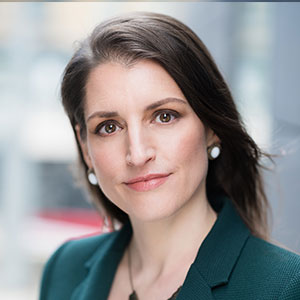 Laura Livesey
Founder & CEO
Laura Livesey is the co-founder & CEO of LiveseySolar. She has developed powerful refractive surgery marketing systems that increase patient volumes and profits for doctors, clinics, and hospitals, since 1997.
Rod and Laura know as much about marketing surgery to patients as I know about performing it. They are an expert in the field of laser eye surgery marketing. They know this industry inside out. I believe that they could help many companies in a variety of areas including marketing materials, sales training and marketing support for doctors.
— Prof. Dan Reinstein, MD MA FRSC DABO, founder of the London Vision Clinic, UK