Telephone Mystery Shopping: Plugging a leak that may be costing you thousands every year
Did you know that many healthcare businesses might be losing tens of thousands each year due to their poor handling of phone enquiries, and that yours might be one of them?
For the purposes of this exercise, let's make a few assumptions:
Your turnover is £100,000 a year and you spend £5000 on marketing
This marketing effort generates 1000 enquiries
Your call centre converts 10% of these enquiries
These 100 patients pay you £1000 each
What would your turnover look like if you could increase that conversion rate from 10% to 15%, or 20%, or even 25%? You'd jump up £150,000, £200,000, or even £250,000! And it's all down to that little ratio called the conversion rate.
Many medical businesses have improved their telephone conversion rates by plugging the leaks that have been costing them tens of thousands of pounds every year. How did they do it? In 4 steps:
Mystery call themselves
Identify the skills gap
Systematise phone reception with training
Monitor and coach for continuous improvement
Step 1: Mystery call your office
When is the last time you heard yourself represented on the telephone by someone else? It can be an eye-opening experience. When you do, answer these questions:
How long does it take for someone to answer the phone?
How long were you put on hold?
How are prospective patients greeted?
How do difficult questions get handled?
How does your receptionist handle resistance to price?
How does she help you stand out from your competition?
How soon were you able to schedule an appointment?
Of course, it may be impractical for you to call your own office and get a genuine patient experience. You may want to want to ask a friend or us to do this for you.
Step 2: Identify the skills gap
You could do this yourself and get a lot of insight regarding your telephone performance. You could also make use of our more than 10 years experience working with healthcare businesses in multiple specialties. Over this time we have been working hard to identify which phone behaviours positively correlate with higher conversion rates. After years of testing, we've developed the specific steps that help increase conversion rates. And, we've devised an evaluation system that measures how well people are performing against the process. With this system, we can pinpoint 25 specific distinctions that can increase conversion rates from 10% to as high as 30% and beyond. Plugging these gaps increases the rates.
Step 3: Systematise your phone reception with training
Like a dramatic play, every telephone call has three acts. Your contact centre's ability to convert undecided enquiries is dependent on their ability to execute the three acts in a disciplined and consistent way. It is a good idea to train your staff in tried and tested methods at converting callers into patients.
Act 1 – Greeting
Greeting callers appropriately involves answering the phone promptly and delivering a proper greeting. For example, an engaging and professional greeting sounds like this: "Good morning, Mr. Smith's Clinic, Susan speaking, how can I help?" It's important for your receptionist to determine if the caller is a new enquiry or an existing patient of yours. Therefore, they need to get the caller's name, their phone number, and their email address. And, if you are spending any money on marketing, you'll want to know where that money is working for you, so it's important for your receptionist to ask callers where they heard about you.
Act 2 – Opening
The second act of the call involves creating a relationship with the caller. One of the main reasons that many enquiries do not convert is because they lack trust. Trust takes time to earn, and it usually requires listening to the needs of the caller so you can earn the right to make recommendations. Recommendations include inviting the caller to make an appointment. To determine the needs of the caller, your receptionist needs to ask questions. There are an infinite amount of questions your receptionist could ask in order to focus on the caller's needs as a unique individual. Three questions that you'll certainly want asked are:
How long have you been considering this procedure?
What is motivating you to have the procedure now?
Why have you chosen to call us?
Of course, listening to callers answers is as important as asking the questions. Active listening involves asking for information, listening to the answer, acknowledging the caller's feelings, and informing and educating the caller.
Act 3 – Closing
Callers are more likely to come in for a consultation when invited, so it's important that your receptionist actually gives the caller an invitation (and at both the beginning of the call as well as the end). It's a good idea to provide choices, and once the appointment is made it is important to follow up. Following up is as easy as calling the day before and leaving a warm message letting the caller know that you are expecting them at the consultation.
Step 4: Monitor and coach: How to choose your training provider
Any training you select should:
Be customised to the healthcare industry (traditional telemarketing training used in other, more hard-sell, industries may do more harm than good)
Involve role play – people learn by doing, not just by listening
Provide measurable evidence that improvement in behaviour has occurred – which can be verified by pre- and post-training mystery calling
Read this post for more information on how to select a telephone sales trainer for your medical business.
Meet our Founders
We're passionate about helping leaders of high-quality, growth-minded practice owners double their practice revenue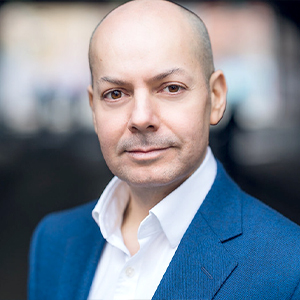 Rod Solar
Founder & Fractional CMO
Rod co-founded LiveseySolar and acts as a Fractional CMO for our customers. He's on a mission to help transform the lives of 10,000 people with vision correction surgery by 2024. To achieve that, he inspires his customers to make confident decisions that will help 50,000 people take the first step towards vision correction.
LiveseySolar completely transformed the way we were approaching this… We've gone from having just the dream of having a practice to having a practice up and running with people making inquiries and booking for procedures… It's extremely pleasing. We feel lucky we connected with LiveseySolar.
— Dr Matthew Russell, MBChB, FRANZCO, specialist ophthalmic surgeon and founder of VSON and OKKO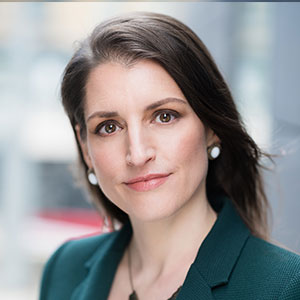 Laura Livesey
Founder & CEO
Laura Livesey is the co-founder & CEO of LiveseySolar. She has developed powerful refractive surgery marketing systems that increase patient volumes and profits for doctors, clinics, and hospitals, since 1997.
Rod and Laura know as much about marketing surgery to patients as I know about performing it. They are an expert in the field of laser eye surgery marketing. They know this industry inside out. I believe that they could help many companies in a variety of areas including marketing materials, sales training and marketing support for doctors.
— Prof. Dan Reinstein, MD MA FRSC DABO, founder of the London Vision Clinic, UK