The top 10 reasons why your telephone selling sucks
Not enough enquiries turning into appointments? It could be that you're one of the many healthcare businesses whose telephone selling sucks. If you think it might suck, you'll want to read why I think it does.
I've written this post as bluntly as I think appropriate, so if you're easily offended by straight talk, I'd look elsewhere now. If, on the other hand, you're willing to expose yourself to the hard reality behind why your telephone selling sucks, then read it. Then after you have read it, un-suck it.
The problem is not the marketing, or the enquiries, or the economy, or the competition, or even the weather… The problem, is YOU.
As in most cases in business, the problem isn't out there; it's in here (I'm pointing at my head as you read this for emphasis). Most owners and managers of healthcare businesses simply do not commit enough time, attention or money to the last mile of healthcare marketing: converting enquiries into appointments. This lack of commercial awareness leads to poor decisions that rob their businesses of what should be a major competitive advantage: how you answer your phone.
Here are the top 10 reasons why professional practices fail on the telephone
You are still debating the ethics of selling healthcare with yourself – Too many people in this healthcare business don't appreciate that they are in "business". Instead, they claim that they are simply providing a service and that selling is unnecessary. That attitude is the number one reason they fail.
If you still think this way, just face it, the debate is over and your side lost. Selling an elective medical procedure is just as much a business as anything else. But here is the good news: whilst your colleagues are still embroiled in ethical discussions and have not yet come to the inevitable conclusion that they are actually in business, you could be turning this into your competitive advantage.
You've left the job of answering the phone to the leftovers – Because sales is often seen as unnecessary at best, or unseemly at worst, handling the telephone is seen as an activity that can be handled by just about anyone. And, because it is seen as an unnecessary evil, many people answering the phone simply need to pass the "AB test" in order to keep their jobs: "Are you Alive?" Check. "Are you Breathing?" Check. "Ok, answer the phone!"
And because your standards are so low, people who could otherwise develop into productive members of your team  – generating you increased revenue and increased profits, end up just putting in time while collecting a similarly unproductive paycheck.
You've made answering the phone a part of someone else's job – Often, answering the telephone is something that is done by the receptionist, the medical secretary, the office manager or the doctor's wife. None of which have the time, focus or inclination to perform the job effectively. And because your staff's job focus is elsewhere, this leads to your prospects feeling that they are interrupting your staff when they call. The exact opposite of what you want to have happening!
You've hired the wrong people to answer your phone – Because the handling of the phone is seen as a bottom-rung job that just about anyone with a pulse can do, hiring people to answer the phone isn't exactly a serious discipline. Instead, because it's so hard to ignore a ringing phone, hirers will often bring on pretty much anyone as soon as they appear willing to take the job that nobody else really wants to do.
You haven't invested in the appropriate infrastructure to answer your phones– Annoying engaged signals, not enough lines, an inability to transfer calls and interminable silences while customers are put on hold; these are all symptoms of bad decisions that have lead to little or no telephone infrastructure.
On the flip side, many medical businesses will put a barrier of telephony in front of their callers in order to triage them into the appropriate boxes, both alienating and frustrating customers and prospects alike. Others will simply allow every call to go to voicemail only to find that the enquiries that were in a hurry didn't leave messages and instead booked appointments with their competitors who answered their phones.
Most owners and managers of healthcare businesses simply do not commit enough time, attention or money to the last mile of healthcare marketing: converting enquiries into appointments.
You lack a sales process when answering the phone – Because handling phone calls is an afterthought, very few medical businesses have designed a process that can be used and repeated every time a prospect calls. This lack of process leads staff to simply answer questions (like a human version of a website FAQ page) or act as a mailroom worker (simply rushing prospects off the phone by promising to mail them a brochure that of course, will never really sell anybody).
You haven't invested in training and development to answer the phone – most healthcare professionals are expected to maintain their abilities and knowledge, and even demonstrate evidence of continuing professional development, but because answering the phones is seen as an unimportant skill, it is deemed unworthy of  professional  training and development.
Most people answering the phone today haven't even received a one-day of basic healthcare telephone sales training to do what they do. At best they're provided some elementary training on the mechanics on how to use the telephone and the computer system. At worst, they're simply dumped at their workstation, while their colleagues have to pick up the slack for the new team member's ineffectiveness and their "on-the-job" training.
I don't get it. You'll spend thousands and thousands of money on generating enquiries, but then don't bother investing anything to convert them in appointments. Maybe you haven't seen the return on investment in sales training? Maybe you don't know how to choose a healthcare telephone sales trainer?
You haven't set goals and your staff have no accountability when answering the phone – How are new enquiries handled every day? What pieces of information should be recorded? What's the expected conversion rate from enquiries to appointments? How many bookings should your staff make in a month? How long should any given call be? How many times should your staff ask the caller to book an appointment? How often should they follow up with prospects? What happens if their goals are met?
One of the biggest reasons that medical businesses fail on the phone is because they don't have any standards and don't measure their success at reaching their standards. It used to be much worse, but these days at least 7 out of 10 practices still don't even record the names of the enquiries they get.
You don't pay well, provide incentives or rewards for people who answer the phone well – If your practice is like most, it's more than likely that your telephone staff is on the lower rung of the ladder when it comes to pay. This is only consistent with the value you have associated with answering the phone. If you considered how much each call is worth to your business, and how important it is to retain top quality people in these positions, you'd consider raising their salary (If you currently pay them less than the average). While incentives and rewards need to be handled carefully, if your people aren't driven in some degree by the cause and effect relationship so clearly present with performance-based incentives, then you probably don't have the right people in the job.
The enquiry data is only captured after the prospect has decided to book an appointment! That means that you are missing collecting the valuable contact details of the bulk of your enquiries (assuming that b/t 15 and 40% of your callers actually book an appointment).
You emphasise product knowledge over interpersonal skills when answering the phone – My view is that telephone sales people working in private medical settings need to know as much as the customers, if not a little bit more. Usually, however, the problem is more of an over-informed salesperson that goes into too much detail with callers on the phone. The point of a phone call is to schedule a consultation, not conduct a consultation.
Too many people handing phone calls today think they have to tell prospects exactly how something works before they buy it. That's a fallacy. For example, I don't need to know how air travel works in order to make good use of it. Besides, getting specific medical questions answered is precisely the reason that a consultation between the prospect and the healthcare professional is needed. You can't bore people into buying something, you must sell them.
Meet our Founders
We're passionate about helping leaders of high-quality, growth-minded practice owners double their practice revenue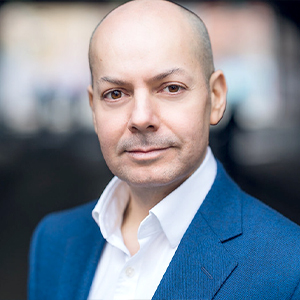 Rod Solar
Founder & Fractional CMO
Rod co-founded LiveseySolar and acts as a Fractional CMO for our customers. He's on a mission to help transform the lives of 10,000 people with vision correction surgery by 2024. To achieve that, he inspires his customers to make confident decisions that will help 50,000 people take the first step towards vision correction.
LiveseySolar completely transformed the way we were approaching this… We've gone from having just the dream of having a practice to having a practice up and running with people making inquiries and booking for procedures… It's extremely pleasing. We feel lucky we connected with LiveseySolar.
— Dr Matthew Russell, MBChB, FRANZCO, specialist ophthalmic surgeon and founder of VSON and OKKO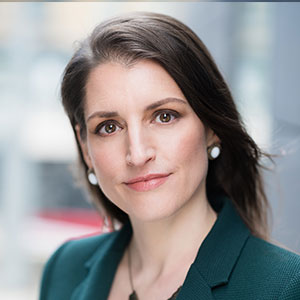 Laura Livesey
Founder & CEO
Laura Livesey is the co-founder & CEO of LiveseySolar. She has developed powerful refractive surgery marketing systems that increase patient volumes and profits for doctors, clinics, and hospitals, since 1997.
Rod and Laura know as much about marketing surgery to patients as I know about performing it. They are an expert in the field of laser eye surgery marketing. They know this industry inside out. I believe that they could help many companies in a variety of areas including marketing materials, sales training and marketing support for doctors.
— Prof. Dan Reinstein, MD MA FRSC DABO, founder of the London Vision Clinic, UK