Training results in happy staff and on the job satisfaction
The new year is traditionally the time for new opportunities and challenges, with career improvements and training opportunities often featured in plans for the year ahead. A survey conducted on behalf of the Learning and Skills Council (LSC) has found that the UK is a nation with long term ambition rather than a quick fix attitude, with people choosing to improve their jobs rather than apply for new ones.
The survey reveals good news for employers, as more than half (54 per cent) of respondents said they would rather improve their current role compared to just 16 per cent preferring to start afresh. Despite this, less than half (40 per cent) of those surveyed were likely to ask their employers for training to help develop their roles.
Findings reveal 46 per cent of employees surveyed said training would make them more likely to stay with the company. An earlier report by the Department for Education and Skills, now the Department for Innovation, Universities and Skills (DIUS) suggests employers are overlooking the benefits that training can bring to staff retention, which found that less than one per cent of employers would increase training to encourage staff retention or morale.
46 per cent of employees surveyed said training would make them more likely to stay with the company.
Training leads to staff retention
Of those who did train their staff, 4 in 10 employers reported an increase in staff retention. This is also reflected in employees' views of work based training, as 45 per cent of employees surveyed would feel more valued, and 46 per cent were more motivated if their organisation invested in their skills.
Jaine Clarke, Director of Skills for Employers at the Learning and Skills Council comments: "This research reveals a clear need for employers to change their attitude to training if they are to reduce staff turnover and boost morale. We would also encourage employees to take their future into their own hands and ask their employers about training before taking the step of finding a new job."
Planning your 2012 training and development program
If you haven't planned and scheduled your staff training program for 2012, it is not too late to start.
If you have identified any of the following problems in your health care business in the past year, an investment in training may be a good idea…
If you want your staff to address some of these problems, simply asking them to work harder will likely not do the trick. You could, however, help address one or more of these problems through an effective staff training:
Successful health care companies invest in their people
A 2004 study surveying sales directors found large differences in the amount of time being devoted to training. Of those surveyed, over 40 per cent spend less than six days a year on training their sales force, with a quarter of companies only spending one or two days on training. Less than 15 per cent of companies claimed to spend ten or more days on training.
Interestingly, another study found that 59% of buyers think that salespeople are fair to poor at using the telephone. Less than a third said salespeople had good telephone skills and only 1% thought they were excellent.
My guess is that the 15% of companies spending 10 or more days on training on each employee are providing better customer service and enjoying better sales results than the other 85%.
As a benchmark, I recommend a minimum of 1 day of training per month for each employee. That is a good rule of thumb when trying to change behaviours that will lead to changes in results (i.e. the Four Seasons spends 12.25 days per year on training for each member of staff).
As a side-benefit, your staff will enjoy the increased attention they receive, develop increased confidence on the job, and pay you back in customer service or sales excellence, which will be worth many times the financial investment in the training itself.
Meet our Founders
We're passionate about helping leaders of high-quality, growth-minded practice owners double their practice revenue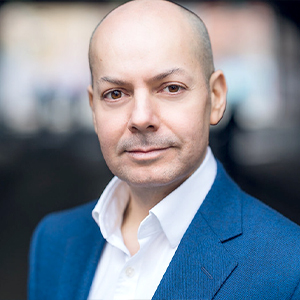 Rod Solar
Founder & Fractional CMO
Rod co-founded LiveseySolar and acts as a Fractional CMO for our customers. He's on a mission to help transform the lives of 10,000 people with vision correction surgery by 2024. To achieve that, he inspires his customers to make confident decisions that will help 50,000 people take the first step towards vision correction.
LiveseySolar completely transformed the way we were approaching this… We've gone from having just the dream of having a practice to having a practice up and running with people making inquiries and booking for procedures… It's extremely pleasing. We feel lucky we connected with LiveseySolar.
— Dr Matthew Russell, MBChB, FRANZCO, specialist ophthalmic surgeon and founder of VSON and OKKO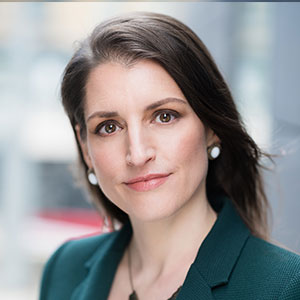 Laura Livesey
Founder & CEO
Laura Livesey is the co-founder & CEO of LiveseySolar. She has developed powerful refractive surgery marketing systems that increase patient volumes and profits for doctors, clinics, and hospitals, since 1997.
Rod and Laura know as much about marketing surgery to patients as I know about performing it. They are an expert in the field of laser eye surgery marketing. They know this industry inside out. I believe that they could help many companies in a variety of areas including marketing materials, sales training and marketing support for doctors.
— Prof. Dan Reinstein, MD MA FRSC DABO, founder of the London Vision Clinic, UK