Understand and leverage human motivation through two concepts: Part 2
Having discussed the Past Motivating Incident (the incident that compels prospects to take a buying action like making an enquiry) in an earlier post, I wanted to share the other side of the coin with you, which I call the Future Motivating Event (the FME).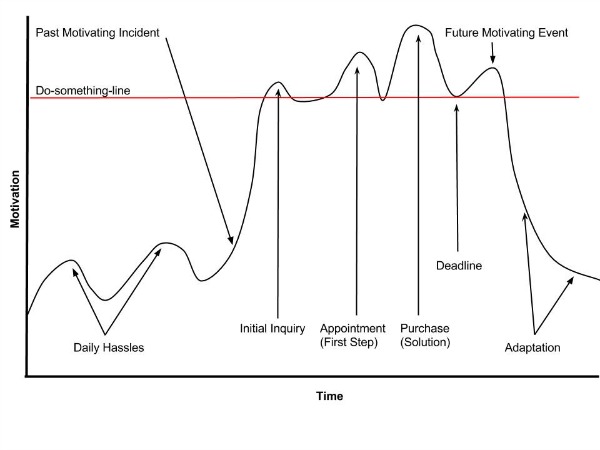 Humans motivation to seek out pleasure in the future
People tend to move away from pain and move toward pleasure. Pain is often associated with a Past Motivating Incident, e.g., a painful realisation, an emotional disappointment, a piece of bad news. People then use the memory of this incident as a motivator to do something that they weren't doing before; to fix the problem that the incident made now unbearable.
But people do not only have the human motivation to avoid pain, they also have the motivation to seek out pleasure, and these pleasurable events are set in the future.
One might associate pain or pleasure to this event yet to take place in the future. If the association is one of pleasure, it can be something that people will be motivated to get to. If the association is one of pain, it might be something that people want to avoid by doing something now and the human motivation decreases. Either way, the future presents motivating events, which can use to motivate themselves to take action.
For example, a common reason people want elective surgery is to prepare themselves for a future event like a wedding or a holiday, or even a milestone birthday. But it isn't always rosy. People call immigration lawyers because they face deportation. They contact accountants to prepare their corporate tax returns before impending deadlines. These are all Future Motivating Events, and they can arouse human motivation.
We are all driven by deadlines to a certain degree, but sometimes what a prospect want isn't clearly timely, so I instruct people to ask prospects how they see the future, after the solution has been gained. What do they want to do with their problem-free existence? What might be coming up that they might enjoy more having the solution in place? What will they avoid, if they take action now?
All of these questions can help motivate the prospect to put themselves in the picture of enjoying their Future Motivating Event significantly more than if they did nothing to solve their problem. It's when they associate this Future Motivating Event with solving the problem, the solution now can be accompanied by a deadline.
All of a sudden, a problem that has an associated deadline becomes more urgent. Often, this is exactly what's needed, the prospect's own urgency, to help them motivate themselves to take action (e.g. book an appointment). I can also use this approach at the appointment itself, to help them motivate themselves to commit and follow through with the purchase decision.
Leverage human motivation
As I mentioned in the previous post regarding the Past Motivating Incident, I am not trying to motivate my prospects to do something, regardless of whether it's good for them or not. What I am doing is helping the prospect leverage their own human motivation, by helping them associate what they already want to happen, and specifically when they want it to happen, with the solution that I'm am offering.
Again, this is much more compelling to a prospect, than any incentive or time limited offer I could provide. It's more compelling, because it's all about them, and what they want, not about what and when I want to sell them.
Having a strong Future Motivating Event, is a great addition to the information you collect on any sales call, and can often the most effective tool you have when dealing with objections.
Having a strong Future Motivating Event  will also reduce the need for you to feel like you're applying any pressure to the sales situation. In the end, once you help them associate the Future Motivating Event with the solution they are seeking, it will be them putting pressure on themselves to get it.
Meet our Founders
We're passionate about helping leaders of high-quality, growth-minded practice owners double their practice revenue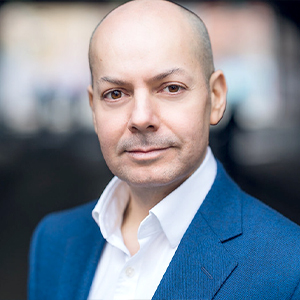 Rod Solar
Founder & Fractional CMO
Rod co-founded LiveseySolar and acts as a Fractional CMO for our customers. He's on a mission to help transform the lives of 10,000 people with vision correction surgery by 2024. To achieve that, he inspires his customers to make confident decisions that will help 50,000 people take the first step towards vision correction.
LiveseySolar completely transformed the way we were approaching this… We've gone from having just the dream of having a practice to having a practice up and running with people making inquiries and booking for procedures… It's extremely pleasing. We feel lucky we connected with LiveseySolar.
— Dr Matthew Russell, MBChB, FRANZCO, specialist ophthalmic surgeon and founder of VSON and OKKO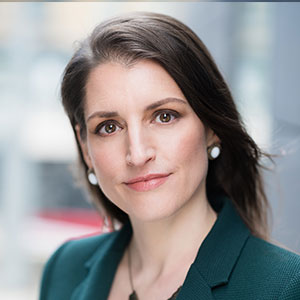 Laura Livesey
Founder & CEO
Laura Livesey is the co-founder & CEO of LiveseySolar. She has developed powerful refractive surgery marketing systems that increase patient volumes and profits for doctors, clinics, and hospitals, since 1997.
Rod and Laura know as much about marketing surgery to patients as I know about performing it. They are an expert in the field of laser eye surgery marketing. They know this industry inside out. I believe that they could help many companies in a variety of areas including marketing materials, sales training and marketing support for doctors.
— Prof. Dan Reinstein, MD MA FRSC DABO, founder of the London Vision Clinic, UK