FAQ: Getting my team in one place for a day is impossible. Can we do sales training in stages?
It's certainly possible to administer training in stages, training smaller groups of employees at different times rather than training the whole team on one day. Many companies choose to follow this route to avoid downtime.
Another option to consider if you have a fairly large team is to use the opportunity to conduct some sales training experiments. If you choose this route, you can commission a pilot program, which will not only avoid downtime, but also act as an experimental group. You can then compare this group to a control group (those that didn't attend the training).
Experimenting in this way is a great way to demonstrate the value of sales training. Often significant differences between the two groups are observed, thereby making a full rollout that much more reliable.
If you choose the option of sales training stages, rather than training all your staff at once, it is important to explain your reasons clearly to each group. The team undergoing training needs to be given explanations as to who has been selected to attend training and why. In the absence of explanations, some attendees and non-attendees alike may generate explanations for themselves, which may not be accurate. This can lead to poor staff morale.
Would the "train-the-trainer"-model be a good idea?
Some organisations commission a "train-the-trainer" approach to facilitate cascade training. The idea behind cascade training and train-the-trainer models is that a small group will attend the initial training session and then pass on their knowledge to other team members.
This approach may seem logical in principle; however there can be a number of problems with it in practice. Expecting people who are neither professional trainers nor subject matter experts to cascade the training is certainly not the most ideal solution.
Delivering information in a way that can be learned effectively is a real skill – while certain people may be very good at their jobs or at demonstrating skills learned in training, they may not necessarily make good teachers. Furthermore, an even greater challenge lies in overcoming objections to the adoption of the new information. In general, employees will be more willing to take on board suggestions given by a professional trainer than by one of their peers.
Research suggests that in the cascade training model, the training message is diluted at each stage. When the first group passes their knowledge on to the second group, only around 75% of the original training messages are retained. With a cascade model involving three stages, the people at the bottom of the cascade will receive less than half of the original knowledge and skills as those who received the information directly from the trainer.
Therefore we recommend our clients avoid the cascade model of training where possible and instead, ensure that all staff involved in the sales process attend the original training session. If it is not possible for all your employees to attend on the same day, we can make arrangements to deliver training in stages and advise on best practices for administering a pilot program.
Meet our Founders
We're passionate about helping leaders of high-quality, growth-minded practice owners double their practice revenue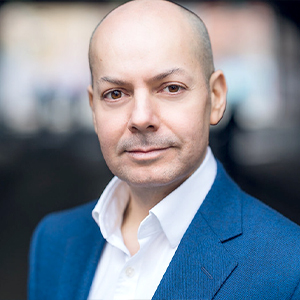 Rod Solar
Founder & Fractional CMO
Rod co-founded LiveseySolar and acts as a Fractional CMO for our customers. He's on a mission to help transform the lives of 10,000 people with vision correction surgery by 2024. To achieve that, he inspires his customers to make confident decisions that will help 50,000 people take the first step towards vision correction.
LiveseySolar completely transformed the way we were approaching this… We've gone from having just the dream of having a practice to having a practice up and running with people making inquiries and booking for procedures… It's extremely pleasing. We feel lucky we connected with LiveseySolar.
— Dr Matthew Russell, MBChB, FRANZCO, specialist ophthalmic surgeon and founder of VSON and OKKO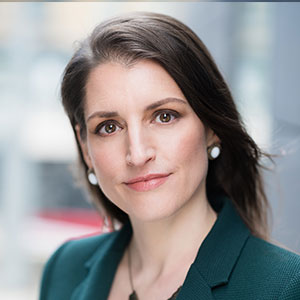 Laura Livesey
Founder & CEO
Laura Livesey is the co-founder & CEO of LiveseySolar. She has developed powerful refractive surgery marketing systems that increase patient volumes and profits for doctors, clinics, and hospitals, since 1997.
Rod and Laura know as much about marketing surgery to patients as I know about performing it. They are an expert in the field of laser eye surgery marketing. They know this industry inside out. I believe that they could help many companies in a variety of areas including marketing materials, sales training and marketing support for doctors.
— Prof. Dan Reinstein, MD MA FRSC DABO, founder of the London Vision Clinic, UK