Healthcare staff training takes off across Europe (Case Study)
Due to increasing competition within healthcare markets across Europe, LiveseySolar has been asked over the last few years to provide healthcare team training in an increasing number of non-English speaking countries.
We recently had the pleasure of training the lovely team at the KSA Vision Clinic, the leading clinic in Estonia that specialises in correcting short-sightedness with lasers. KSA Vision Clinic has dedicated staff, uses the best available technology, and provides world-class service to patients from Estonia, Finland, Sweden, Denmark and Norway.
We've had a long and productive relationship with owner and surgeon Ants Haavel, who has sent delegates to take part in our healthcare staff training programs in London over the last five years as well as attended many of our practice building masterclass workshops held at the European Society for Cataract and Refractive Surgery each September. This past December Ants invited us to visit with his team in Tallinn, Estonia, to educate them on how best to handle first appointments.
100% of participants would recommend our sales training course
We were very pleased to hear that 100% of the team members employed by KSA said they'd recommend others to the medical consultation sales training course we conducted for them. Participants in the training event included nurses, optometrists, administrators, office managers, customer service consultants and surgeons, pictured below.
Feedback immediately following the healthcare staff training
"Today I heard many many good words about your presentation at KSA last weekend. We have here some who have been in the education business, sales and management of good businesses and they said – 'very powerful stuff and excellent homework and preparation from Rod'. Thank you again. We start now to implement your ideas and lets keep in touch and do some action together in the future."
Our recent visit to Estonia is another clear demonstration that proves the critical structure and processes required to provide exceptional customer service can effectively be taught, even in countries where English is not the mother tongue.
When asked about clarity of presentation, the delegates reported:
When asked if they found the content difficult to understand:
In the end, however, the clearest measure as to whether training is well received, is if participants would recommend it to others. To this question, they answered:

Feedback 3 months following the healthcare staff training
It's been several months since we were in Estonia. While preparing for this post, we caught up with Ants over email and he said:
"After your course we started to implement your methods and system. Our customer service and consultants got more coherent, but at the same time all of the changes created more stress to the team until the new methods became habits. Numbers show that conversion rate went up 10% and I feel that relations between clients and our staff are more straightforward and honest. Also I see and feel that our staff is more confident. After implementing your process as a written system, training new consultants takes days; before it took weeks or months by "natural learning," watching and mimicking. Thanks a lot Rod!"
Seeing a 10% improvement in conversion following trainings is an excellent result and we congratulate KSA for their commitment to improving their business. Watching our clients successfully negotiate the change process that is required of any business improvement project is very satisfying and having a quantifiable improvement in overall operational efficiency is the bonus cherry on top!
Meet our Founders
We're passionate about helping leaders of high-quality, growth-minded practice owners double their practice revenue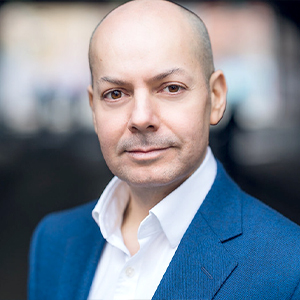 Rod Solar
Founder & Fractional CMO
Rod co-founded LiveseySolar and acts as a Fractional CMO for our customers. He's on a mission to help transform the lives of 10,000 people with vision correction surgery by 2024. To achieve that, he inspires his customers to make confident decisions that will help 50,000 people take the first step towards vision correction.
LiveseySolar completely transformed the way we were approaching this… We've gone from having just the dream of having a practice to having a practice up and running with people making inquiries and booking for procedures… It's extremely pleasing. We feel lucky we connected with LiveseySolar.
— Dr Matthew Russell, MBChB, FRANZCO, specialist ophthalmic surgeon and founder of VSON and OKKO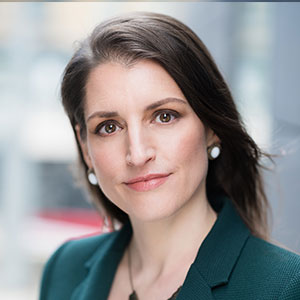 Laura Livesey
Founder & CEO
Laura Livesey is the co-founder & CEO of LiveseySolar. She has developed powerful refractive surgery marketing systems that increase patient volumes and profits for doctors, clinics, and hospitals, since 1997.
Rod and Laura know as much about marketing surgery to patients as I know about performing it. They are an expert in the field of laser eye surgery marketing. They know this industry inside out. I believe that they could help many companies in a variety of areas including marketing materials, sales training and marketing support for doctors.
— Prof. Dan Reinstein, MD MA FRSC DABO, founder of the London Vision Clinic, UK