when you see results and when you start to see things grow
Background
Consultant ophthalmologist Jaheed Khan approached us several years ago to see if we could help get his private practice off the ground. We agreed to film him answering questions about the conditions his treats, designed a new website for him, SEO and blogging, developed lead magnets for him, automatic e-mail follow-up and social media branding. You can see a case study including many examples of the work we did in this post. We caught up with Jaheed at ESCRS where we asked him to share his experiences about working with us and the effect that it had on his practice, and this is what he had to say:
Mr Jaheed Khan of Moorfields eye hospital said …
LiveseySolar: Can you tell us a little bit about the process of building your private practice?
Jaheed Khan: At the beginning, things were slow and finding new patients was hard. Being very new to the whole marketing environment, I realised that, actually, I had to accelerate my private practice's growth. And traditional methods were generally composed of, sort of, waiting, seeing whether you were getting known, maybe talking to GPs through talks and networking slowly. But looking at the way we practice and find new patients today, I realised that accelerating that with a marketing company like yourselves was certainly interesting and certainly proven. So I looked at your guides and looked at your record with past promotions of other eye clinics, such as the refractive industry, and realised, actually, some of those principles could be applied to my work in general ophthalmology and cataracts and retinal conditions.
I think really getting on board with doing something out of our comfort zone, something that was a little bit different to what traditional doctors rely on – they rely on, knowing their practice and doing medicine – but actually getting into that sort of marketing promotional side of things is quite difficult. Actually putting yourself out there, not being scared of actually saying, 'Look, I'm here, I'm present, I'm available and I'm keen', and using the internet, using websites, that's self-promotion. That's, kind of, a hard a step for some doctors to take.
Getting on board, promoting myself through social media, that was quite exciting. Developing content, trying to work out what patients wanted, because I wanted to be very patient-focused, wanted to understand what patients needed, whether we could provide that, and on the back of that say, look, I'm here, ready to practice and grow. And a real challenge was to grow my private practice month on month, but with measurable objectives.
I had some knowledge of marketing beforehand, but I wasn't quite getting to the levels that I wanted to. I think when you see results and when you start to see things grow, you start to believe that those techniques tend to work. You do have to have some sort of understanding that things sometimes don't work and knowing when they don't work is just as important as knowing when things do work – and then continue promoting the things that do. I think that was the key.
Meet our Founders
We're passionate about helping leaders of high-quality, growth-minded practice owners double their practice revenue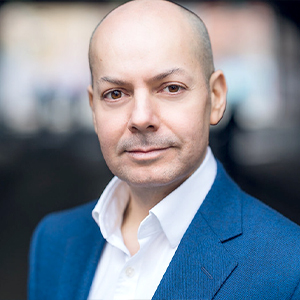 Rod Solar
Founder & Fractional CMO
Rod co-founded LiveseySolar and acts as a Fractional CMO for our customers. He's on a mission to help transform the lives of 10,000 people with vision correction surgery by 2024. To achieve that, he inspires his customers to make confident decisions that will help 50,000 people take the first step towards vision correction.
LiveseySolar completely transformed the way we were approaching this… We've gone from having just the dream of having a practice to having a practice up and running with people making inquiries and booking for procedures… It's extremely pleasing. We feel lucky we connected with LiveseySolar.
— Dr Matthew Russell, MBChB, FRANZCO, specialist ophthalmic surgeon and founder of VSON and OKKO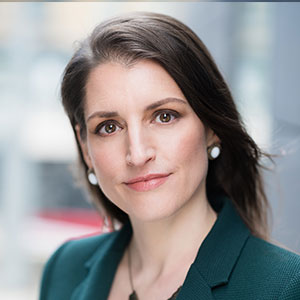 Laura Livesey
Founder & CEO
Laura Livesey is the co-founder & CEO of LiveseySolar. She has developed powerful refractive surgery marketing systems that increase patient volumes and profits for doctors, clinics, and hospitals, since 1997.
Rod and Laura know as much about marketing surgery to patients as I know about performing it. They are an expert in the field of laser eye surgery marketing. They know this industry inside out. I believe that they could help many companies in a variety of areas including marketing materials, sales training and marketing support for doctors.
— Prof. Dan Reinstein, MD MA FRSC DABO, founder of the London Vision Clinic, UK