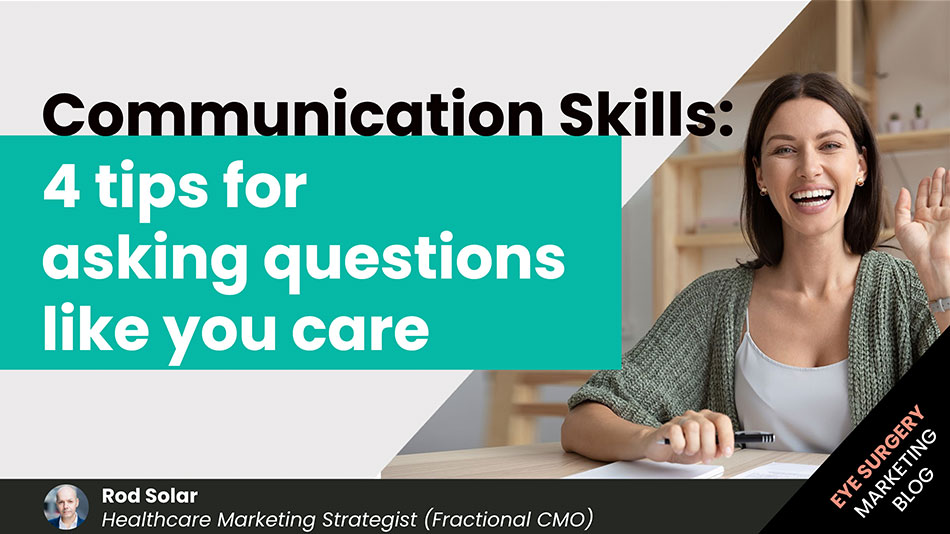 How to Win Anyone over with Rockstar Communication Skills
4 Tips for Asking Questions like You Care
Regardless of where I go or who I meet, I feel relatively at ease with communication. This isn't because I have lots to say about any given subject, rather, it's because I'm well equipped at asking questions.
Asking productive questions makes me a better communicator because I invite people to speak first before I speak to them. I love to hear someone say "That's a good question" because it's a signal to me that I'm making them think.
When I considered how best to ask questions and get someone talking, I identified 4 distinctions I employ regularly to keep conversations moving, in both business and personal life:
1. Communication skills: Ask open-ended questions
Starting questions with "who," "what," "where," "when," "how," or "why" lead to answers that people need to think about generating responses that go beyond "yes" and "no".
For example:
Who recommended us to you?
What is your main problem?
Where did you hear about our company?
When do you need a solution to your problem by?
How can I help you today?
Why did you choose to come to us?
2. Communication skills: Ask follow up questions
I've found that when people say something, the first thing they say is rarely the whole story. I will typically use a follow up question like:
What makes you say that?
Why do you think that?
Can you tell me more about that?
(NOTE: The best way to answer that nagging question about practice growth or marketing or patient volume in the back of your mind is to book a free 15-minute compatibility call. Get some options and go away with a clear idea of what's possible.
3. Communication skills: Listen to the answers
This one is a tough one for many. Often, when in a discussion, we hear what someone is saying, but instead of really listening, we're busy thinking about what we're going to say next. People feel the need to fill the silence, so being quiet after asking a question shows that you care about what the other person is saying.
It gives them the space they might need to think and answer your question more comprehensively.
Listening can give us the chance to process information, which helps to prevent misunderstandings and problems caused by miscommunication.
4. Communication skills: Don't interrupt!
Interrupting someone demonstrates that you're not really listening to what they're saying, or worse don't care about what they're saying. For example, if you interrupt someone to add your own thoughts, opinions and experiences it sends the message that you think you "know it all" and are not open to what other people might have to say on the subject.
Sometimes, people will not stop talking and may even go off topic from the question that was asked. If this happens, using body language to signal that you want to speak (e.g. slightly raising your hand with your palm facing them to signal "stop") might help send a non-verbal message that their time to speak is coming to an end. If you say something like, "Let me see if I understand what you're saying…", allows for a natural pause and can steer them back to the main topic of the conversation.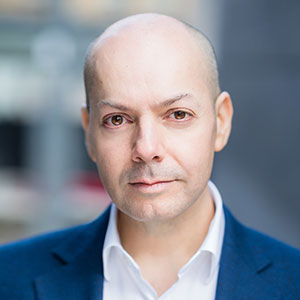 Rod Solar
Founder & Fractional CMO
Rod co-founded LiveseySolar and acts as a Fractional CMO for our clients. He's on a mission to double the size of 150 cataract and refractive surgery practices. He figures the best way to achieve that is by applying proven frameworks to discover & leverage the hidden growth opportunities in the very best practices. Rod is passionate about digital marketing.
Meet our Founders
We're passionate about helping leaders of high-quality, growth-minded eye surgeons double their practice revenue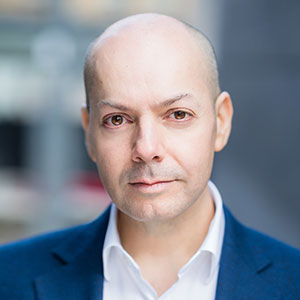 Rod Solar
Founder & Fractional CMO
Rod Solar co-founded LiveseySolar. As a Chief Marketing Officer for laser eye surgery practices worldwide, he's on a mission to double the size of 150 cataract and refractive surgery businesses. Rod loves applying proven frameworks to discover & leverage the hidden growth opportunities in the very best practices in the world.
LiveseySolar completely transformed the way we were approaching this… We've gone from having just the dream of having a practice to having a practice up and running with people making inquiries and booking for procedures… It's extremely pleasing. We feel lucky we connected with LiveseySolar.
— Dr Matthew Russell, MBChB, FRANZCO, specialist ophthalmic surgeon and founder of VSON and OKKO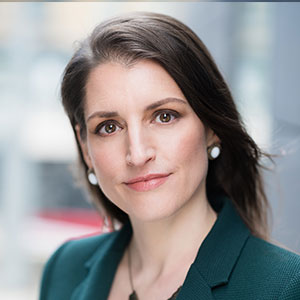 Laura Livesey
Founder & CEO
Laura Livesey is the co-founder & CEO of LiveseySolar. She has developed powerful refractive surgery marketing systems that increase patient volumes and profits for doctors, clinics, and hospitals, since 1997.
Rod and Laura know as much about marketing surgery to patients as I know about performing it. They are an expert in the field of laser eye surgery marketing. They know this industry inside out. I believe that they could help many companies in a variety of areas including marketing materials, sales training and marketing support for doctors.
— Prof. Dan Reinstein, MD MA FRSC DABO, founder of the London Vision Clinic, UK